Gunter Wilhelm Announced as Official Cutlery of the 2014 World Food Championships
Share:
Posted Nov 7, 2014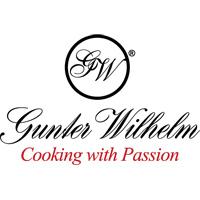 The World Food Championships announced today that Gunter Wilhelm™ has joined its roster of sponsors by becoming the official cutlery of the 2014 event, which takes place next week in Downtown Las Vegas, Nov. 12-18.
The sponsorship adds a nice bonus — a distinguished knife and/or cookware set — to the winner of the WFC's nine official categories, which include BBQ, Chili, Burger, Sandwich, Dessert, Seafood, Cheese, Bacon and Pasta. The winner of the World Chef's Challenge, a featured demo event in the Downtown Las Vegas Events Center, will also win one of the Gunter Wilhelm™ prize packs.
"Having the world's finest kitchen cutlery involved at the World Food Championships is very exciting for our event," said Mike McCloud, president of the World Food Championships. "Their brand is world-class and is preferred by many of our competitors and chefs in their daily culinary careers."
Gunter Wilhelm™ cutlery is used by the iconic White House Chef Tour™ (White House, Vice President's residence, Camp David, etc.), celebrity chefs, top ranked restaurants and numerous passionate home cooks all over the world.
"The World Food Championships help us further our mission to give the best kitchen tools to chefs of every skill level," said David Malek, partner at Gunter Wilhelm™. "Our cutlery is designed to be used by the home chef with the quality that is used in a professional kitchen."
To stay in the World Food Championships chatter, visit: www.worldfoodchampionships.com, Facebook.com/WorldFoodChampionships or Twitter (@WorldFoodChamp).
For more information on Gunter Wilhelm™, visit: http://gunterwilhelm.com/
« Back to News