Challenge Butter back as Official Butter in 2014
Share:
Posted Sep 17, 2014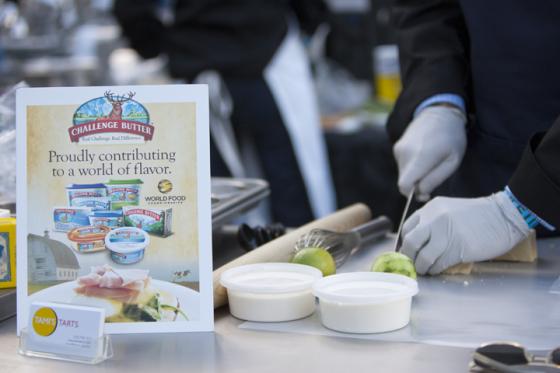 The World Food Championships announced today the return of Challenge Butter as the Official Butter of the 2014 World Food Championships. Challenge Butter, a leading supermarket brand with a 100-year history of selling quality butter products, will be provided to the 400 plus competitors who are traveling from around the globe to battle it out for a $100,000 grand prize. The 2014 World Food Championships will take place in Downtown Las Vegas, Nov. 12-18.
Only in Las Vegas can food, fame and fortune be combined into one jackpot event. The 2014 World Food Championships will feature the world's best cooks and chefs, pitting "joes" and "pros" on an equal playing field to battle it out for hundreds of thousands of dollars and the coveted title of the World Food Champion. Following a tournament-style format across nine iconic food categories — BBQ, chili, burger, sandwich, recipe, dessert, bacon, pasta and seafood — competitors will battle for their chance to claim the World Food Champion title.
"In the world of culinary competition, there is no substitute for great butter," said Mike McCloud, president of the World Food Championships. "That's why it's only natural for us to partner again with a premium dairy partner like Challenge Butter. We can't wait to see how our competitors use this great ingredient to create winning recipes throughout the championship."
"Challenge is thrilled to be the official butter of the World Food Championships once again," said Tim Anderson, SVP of Retail and Foodservice for Challenge Butter. "We know our butter makes a real difference in recipes and are excited to offer it to competitors to put their best dish forward."
« Back to News