World Food Championships announces Red Robin as a 2014 sponsor
Share:
Posted Sep 4, 2014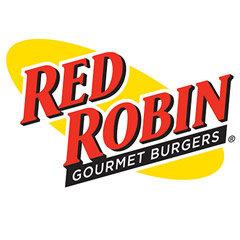 The World Food Championships announced today that Red Robin Gourmet Burgers, Inc. will be the title sponsor of the event's World Burger Championship, one of nine categories featuring cooks and chefs in a multi-day food competition, which takes place in Downtown Las Vegas, Nov. 12-18.
The World Burger Championship invites the top burger bosses across the globe, whether they consider themselves a home cook, chef or restaurateur, to bring all the heat and all of the flavor to the grill this fall.
"Red Robin is the perfect example of excellence in burger mastery," said Mike McCloud, president and CEO of the World Food Championships. "Red Robin is known for their elevated gourmet burgers, just like the burgers that are produced at the World Food Championships. We are thrilled to have them onboard with us at this year's championship."
"As the Gourmet Burger Authority, Red Robin is constantly coming up with new menu innovations and unique takes on the classics," said Steph Hoppe, Red Robin's vice president of menu innovation and implementation. "We are honored to be the presenting sponsor and judge of the 2014 World Burger Championships and are looking forward to seeing – and tasting – the culinary creations of these top cooks and chefs."
Only in Las Vegas can food, fame and fortune be combined into one jackpot event. The 2014 World Food Championships will feature almost 500 of the world's best cooks and chefs, putting "joes" and "pros" on an equal playing field to battle it out for hundreds of thousands of dollars and the coveted title of the World Food Champion. Following a tournament-style format across nine iconic food categories — BBQ, chili, burger, sandwich, recipe, dessert, bacon, pasta and seafood — competitors will battle for their chance to claim the World Food Champion title.
To stay in the World Food Championships chatter, visit www.worldfoodchampionships.com, Facebook.com/WorldFoodChampionships or Twitter (@WorldFoodChamp). Or tune into the new reality TV show about the event, which will air for six weeks on A+E's newly branded FYI network starting in July.
To win your way to Vegas to compete in this year's competition, sign up at Kenmore's cookmore.com. The best entries in the FoodChamp Challenge recipe contests will win free entry to compete at the World Food Championships!
« Back to News