WFC Announces Full Field in BBQ Category
Share:
Posted Aug 29, 2014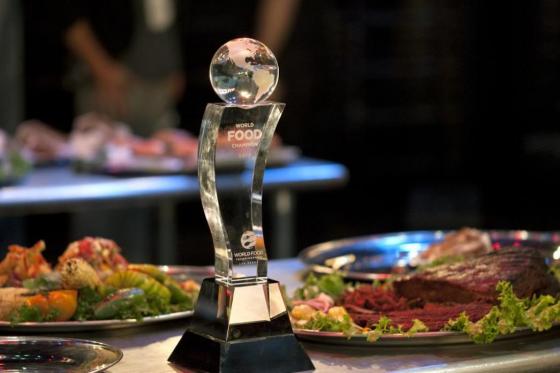 The WFC announced today that the 2014 BBQ category is now completely full with 60 champion bbq teams from around the world.
"We had a feeling this would happen this year, but we were surprised that it happened before Labor Day," commented Mike McCloud, president of the World Food Championships. "The fact that TV brought us a lot of attention and we found a better location for BBQ, albeit a smaller footprint, simply drove us to capacity a lot quicker than expected."
The announcement of a $100,000 grand prize at this year's Final Table probably had an impact as well. Fifty American BBQ teams, from defending BBQ champions Pitmaker BBQ Addiction to KCBS Team of the Year runners-up Warren County Pork Choppers, along with 10 of International teams, will be competing to win the $10,000 BBQ grand prize, which then qualifies them to represent BBQ at the Final Table for the ultimate prize purse.
For BBQ teams that still earn Golden Tickets at 2014 automatic qualifiers, there will be two options provided by the WFC. First, they can choose to enter any of the other 8 categories featured at the WFC (Burger, Chili, Sandwich, Recipe, Dessert, Seafood, Pasta or Bacon). But since those are filling up as well, WFC will be reserving spots in the 2015 championship for those teams who want to be first in line when registration opens up for next year's event.
"BBQ competitors are very creative and talented," commented McCloud, who pointed out that the ultimate winner last year was a dessert dish created by a BBQ competitor. "So I would love to see them try their hand at another category in 2014. But if they want to wait and use their golden ticket for 2015, we will honor that and put them at the front of the line."
Thanks to the new Super Regionals, Food Champ challenges on Cookmore.com, and strategic contests at JustAPinch.com and Chef's Roll, WFC organizers expect a full field of 450 contestants at the 2014 championship, which will once again be held in Downtown Las Vegas.
To find out how to get involved at what spots are still available, check out: http://www.worldfoodchampionships.com/how-do-i-compete
« Back to News