Eatery's Chicken Salad to Vie for World Title
Share:
Posted Jul 28, 2014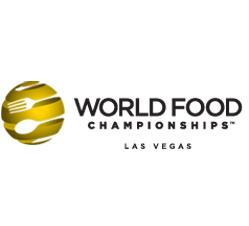 By: Matthew L. McKibben

After opening a "Golden Ticket" invitation, Tim and Tracy Purcell were stunned to find out that their restaurant, Grapevine Farms, had been awarded a place in the World Food Championship in Las Vegas.
The couple had no idea their chicken salad recipe had been selected to represent the Cobleskill eatery in the competition.
"This certainly came out of nowhere," Tim Purcell said. "When we opened the invitation, we were so excited."
The Purcells opened Grapevine Farms in 2002 as a gift shop that also served a chicken salad and a BLT. In 2007, they added a commercial kitchen and 12 new items to the menu in hopes of attracting more people to the store.
Today, they serve about 100 meals per day, with the chicken salad sandwich on white, rye or wheat bread being the most sought-after dish, Purcell said.
"I would say about half of the meals we serve are chicken salad," he said.
Since the opening, the chefs at Grapevine Farms have tweaked and tinkered with the recipe, adding and subtracting ingredients along the way.
"For example, we no longer use packaged cranberries," said chef Chrissy Weber. "Now we use fresh cranberries and infuse them with wine to add more flavor."
The chicken salad is made with walnuts, celery, cranberries and fresh chicken, according to the chef.
Weber added that after the restaurant announced its admission to the competition on the Internet, demand for chicken salad skyrocketed. Even though the restaurant is only open for lunch, it serves about 80 pounds of chicken salad per week, she said.
When asked if they have ever thought about including a dinner menu, the Purcells said, "No, then this would all start to feel like work, and right now we are having too much fun."
The Purcells were given the invitation because of a relationship they developed with celebrity chef Ben Vaughn.
They met him when he was giving a speech at the State University College of Agriculture and Technology at Cobleskill, which is both Purcells' alma mater. RAVE REVIEW
While in town Vaughn grabbed lunch at Grapevine Farms and was clamoring about the chicken salad, Purcell said.
He wrote a rave review on his blog about the restaurant, which also features a clothing boutique, a bakery, a coffee bar and a wine cellar.
Vaughn is able to issue a certain number of "Golden Ticket" invitations to people he thinks deserve to be in the competition. Most entrants must qualify by winning other competitions before making it to the big stage of the World Food Championship, Purcell said.
"We are really quite lucky that he fell in love with our restaurant and gave us the golden ticket," he added.
The championship will begin with competitors split up into eight different food categories, which will include burger, barbecue and pasta, according to the World Food Championship website.
There are over 120 competitors in the weeklong event, and they will be weeded out each day in a tournament-style process after being graded by a team of judges. Grapevine Farms will begin the competition in the World Recipe Championship and then hopefully advance through their initial category to square off against the other category winners, Purcell said.
The last day will feature a Final Table showdown, where each category winner will face off in hopes of securing a $100,000 grand prize, according to the competition's website. Each category winner will also receive a prize of up to $50,000.
The Purcells will take their refined chicken salad recipe along with a number of restaurant staff members and family members to Sin City in November, and they're aiming for the top.
If they win the grand prize, they have pledged to donate half of the winnings to their alma mater for scholarships. They have yet to decide what to do with the rest of the money, Purcell said.
"Hey, if we don't win, it's been a great boost for our business and a really great ride," Purcell said. "But that doesn't mean we aren't going for the top prize — because we most definitely are."

http://olivedev.dailygazette.net/standard/ShowStoryTemplate.asp?Path=SCH/2014/07/28&ID=Ar01800&Section=Local_News
« Back to News