Don't Miss the Final Table episode, Thursday on FYI!
Share:
Posted Aug 8, 2014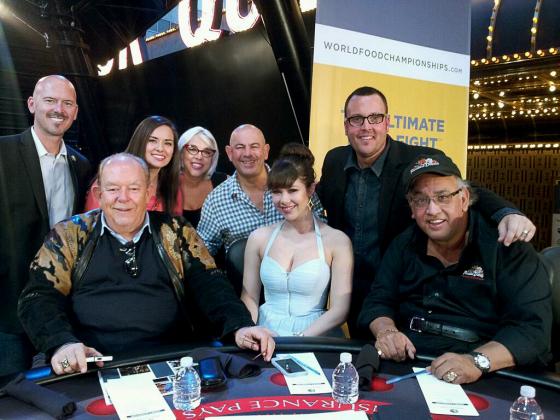 Since July 10th, the
World Food Championships
on FYI has been featuring category championships from Burger to BBQ, and now the Final Table is set! Seven champions will face their toughest test yet: each other! As well as seven world-class, culinary judges who will determine the ultimate dish that deserves a $50,000 pay day!
The judges include World Food Championships' host Ben Vaughn, Robin Leach, Whitney Miller, Simon Majumdar, Clair Sinclair, Emily Ellyn and "Famous" Dave Anderson. TV host Jeffrey Saad will guide the panel and category champions through the final challenges.

The category champions are:
Dave Elliott of Porky McBeef and the Cluckers (Olathe, KS)
Victor Howard of Pitmaker BBQ Addiction (Houston, TX)
Wade Fortin of Second City Smoke (Chicago, IL)
Ricardo Heredia (San Diego, CA)
Beth Peterson (Naperville, IL)
Ray Bogart (Boulder City, NV)
Jennifer Daskevich (Los Angeles, CA)

If you were there, you know who won. But this episode will show how they did it and a few dramatic moments for which all contestants in 2014 need to be prepared! So tune in and feast your eyes on the final episode of the World Food Championships! Check your local listings for the
FYI Network
, which is scheduled to air the episode on Thursday, August 14 at 11ET. Or stay plugged into all the updates at
Facebook.com/WorldFoodChampionships
, Twitter (
@WorldFoodChamp
) or
www.worldfoodchampionships.com
.
« Back to News