WFC Announces Super Regional Event in Murphysboro
Share:
Posted Aug 4, 2014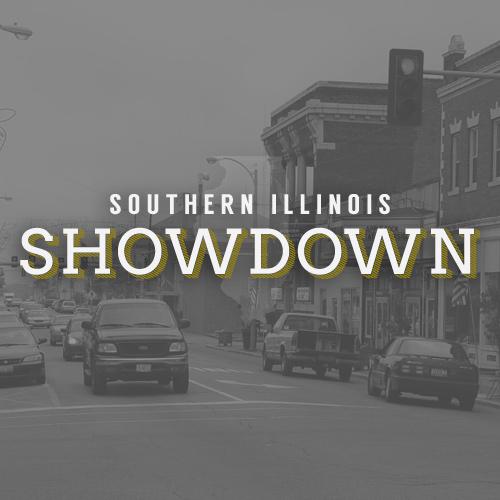 The World Food Championships announced today its Super Regional qualifying event, the Southern Illinois Showdown, will be featured at the 27th Annual Murphysboro Barbecue Cook-Off in Murphysboro, Ill., Sept. 19-20. Anyone with a knack for dishing out mouthwatering flavors, from chefs and home-cooks alike, is invited to battle it out on Kenmore® Brand appliances where 10 competitors who have proven themselves "best of the best" will earn their way to the World Food Championships' main event.
The Southern Illinois Showdown will feature up to 60 home cooks, chefs, restaurateurs facing-off in one of the three culinary competitions: Bacon, Sandwich and Seafood. Similar to the championship in Las Vegas, contestants will be forced to compete against nature, a clock and a field of talented cooks from all walks of life.
"We're excited to see the magnitude and diversity of culinary expertise as showcased by what the competitors will bring to the table in Murphysboro," said Mike McCloud, president of the World Food Championships. "At the World Food Championships, you don't have to be a big name or even a rising star to be crowned with the World Food Champion title; you just need to present the best dishes our judges have ever seen. The possibility of our next champion coming from the Murphysboro area is just as likely as someone coming to us from a designated culinary city."
"I cannot wait to be wowed by the flavors and presentation dished up in Murphysboro," said Kari Karch, executive chef at Kenmore and host of the WFC Super Regionals. "Culinary degree or not, this competition is about the 'joes' and the 'pros' – we're just looking for the very best in the field."
To catch a glimpse of the food frenzy, simply tune into the WFC's reality TV show, which began airing on July 10 on A+E Networks' new FYI network. The show features "joes" and "pros" from the 2013 event as they battle it out for bragging rights and hundreds of thousands of dollars over six episodes.
In 2014, the World Food Championships, which will feature a $100,000 grand prize this year, will take place in downtown Las Vegas, Nov. 12-18. Following a tournament-style format with almost 500 competitors, the WFC main event will consist of nine food categories — BBQ, chili, burger, sandwich, recipe, dessert, bacon, pasta and seafood. To compete in the event, competitors have to win an automatic qualifying event or earn a spot through the Super Regionals.
To stay in the World Food Championships chatter, visit
www.worldfoodchampionships.com
, Facebook.com/WorldFoodChampionships or Twitter (@WorldFoodChamp). You can also win your way to compete in Vegas by signing up today at Kenmore's
cookmore.com
.
About the Praise the Lard Murphysboro Barbecue Cook-Off
Praise the Lard Murphysboro Barbecue Cook-Off, founded by legendary pitmaster Mike Mills of 17th Street Barbecue, takes place every third weekend of September in downtown Murphysboro in the southwest corner of Illinois. For over 25 years it has become a cornerstone pilgrimage in the barbecue circuit, as a long weekend to celebrate the almighty pig. This dual-sanctioned event is equipped with both Memphis Barbecue Network (MBN) and Kansa City Barbecue Society (KCBS) certified judges reviewing entries for chicken, fish, wings, shoulder, ribs, brisket and whole hog. Occupying four city blocks, the three day competition holds a $25,000 grand prize and the honor of being awarded the title of top hog.
About Kenmore
The Kenmore Brand is an industry leader in delivering trusted performance in the home with smart and stylish appliance innovations that help consumers do things quicker, easier and better. Recognized as a top appliance brand for 100 years, the Kenmore Brand continues to give consumers more time, efficiency and better results for better living with industry-leading products across small and large appliance categories. For more information, log on to
www.kenmore.com
or
www.facebook.com/kenmore
.
About the World Food Championships
The World Food Championships features nearly 500 competitors seeking food fame and fortune as can only happen in Las Vegas. The third annual event will invite the champions from the biggest and best food competitions around the world into a single high stakes culinary showdown for hundreds of thousands of dollars. Following a tournament-style format across multiple iconic food categories, including burger, sandwich, barbecue and more, the WFC will culminate with a Final Table faceoff where category champions brave potential elimination in front of a live audience and a discerning panel of culinary celebrities. For more information visit:
worldfoodchampionships.com
.
« Back to News