WFC Announces Partnership with the U.S. Potato Board
Share:
Posted Jul 30, 2014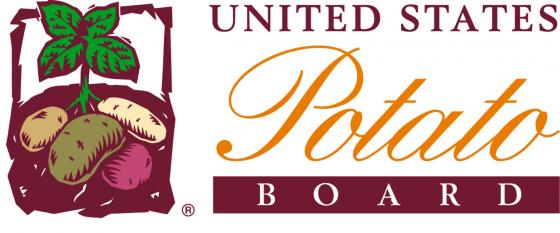 The World Food Championships announced today that the United States Potato Board (USPB) has officially signed on as a partner for the 2014 competition, which will be held in Downtown Las Vegas, November 12-18. Competitors in the World Recipe Championship event will be required to incorporate potatoes, America's favorite side dish vegetable, into their recipes. The USPB will also host the #TopTater Tournament of Champions event which will pit returning champions against one another in a potato-centric cooking competition.
The USPB has also announced an exciting opportunity for one talented individual to win a trip to Las Vegas to compete live in the World Food Championships. Aspiring competitors can enter their mouth-watering, 5-star-worthy, innovative and original potato recipes into the #TopTater Recipe Contest on the USPB's Potato Goodness Facebook page for the chance to win. The grand prize winner will receive an all-expense paid trip to Las Vegas to compete in the World Recipe Championship in November. For more information visit: www.facebook.com/PotatoGoodness.
"The U.S. Potato Board is thrilled to be partnering with the World Food Championships," said Meredith Myers, Consumer Marketing Manager. "It's the perfect platform to showcase potatoes on a global scale."
Only in Las Vegas can food, fame and fortune be combined into one jackpot event. The 2014 World Food Championships will feature nearly 500 of the world's best cooks and chefs, pitting "joes" and "pros" on an equal playing field to battle it out for hundreds of thousands of dollars and the coveted title of the World Food Champion. Following a tournament-style format across nine iconic food categories — BBQ, chili, burger, sandwich, recipe, dessert, bacon, pasta and seafood — competitors will battle for their chance to claim the World Food Champion title.
"As a versatile and complimentary part of many recipes, potatoes are a perfect vegetable to feature at our event," said Mike McCloud, President of the World Food Championships. "Potatoes span all forms of cuisine and we're looking forward to seeing the creative recipes the competitors will present."
In addition to being an infused ingredient for the World Recipe Championship, potatoes will also be available to competitors cooking in the Kenmore® Kitchen Coliseum as part of the World Food Championships' official pantry.
To stay in the World Food Championships chatter, visit www.worldfoodchampionships.com, Facebook.com/WorldFoodChampionships or Twitter (@WorldFoodChamp). Or tune into the new reality TV show about the event, which will air for six weeks on A+E's newly branded FYI network starting in July.
To win your way to Vegas to compete in this year's competition, sign up at Kenmore's cookmore.com. The best entries in the FoodChamp Challenge recipe contests will win free entry to compete at the World Food Championships!
« Back to News