Get Your Food Fight Tickets Today!
Share:
Posted Jun 19, 2014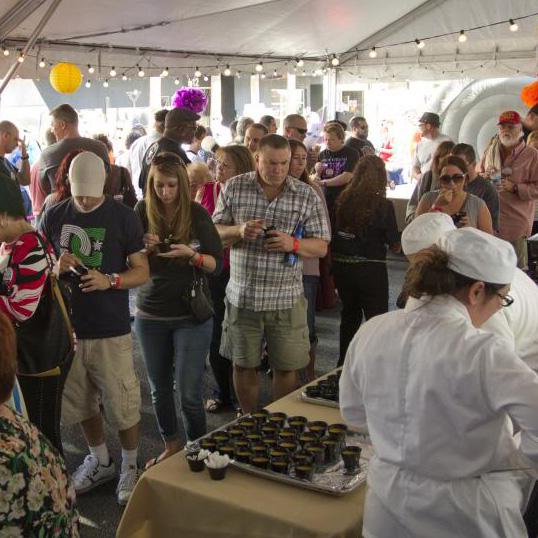 When you're making plans to attend the World Food Championships, we've got a little bit of advice for you, bring an appetite. This star-studded six-day culinary dream vacation will be a Vegas trip you'll never forget!
From culinary demonstrations on our main stage featuring celebrity chefs, to musical entertainment from some of the best emerging artists in Las Vegas, a Mixology Competition, and the second annual Downtown Las Vegas Food Fight, which features former athletes cooking off in a winner taste all showdown, there's something for everyone at the World Food Championships.
And that doesn't even mention our tasting experiences! From an exclusive Chef's Table dining experience with WFC host Ben Vaughn, to the Bourbon BBQ Bash, the Downtown Chili Throwdown and so much more, our grazing and tasting event line-up will have you shouting "Viva Las Vegas!"
Ticketed events and tasting experiences are limited. To purchase your tickets or learn more about the WFC Tasting Experiences click here.
« Back to News