Hot Tails' Executive Sous Chef takes home top honors at Bull Burger Battle
Share:
Posted Jun 18, 2014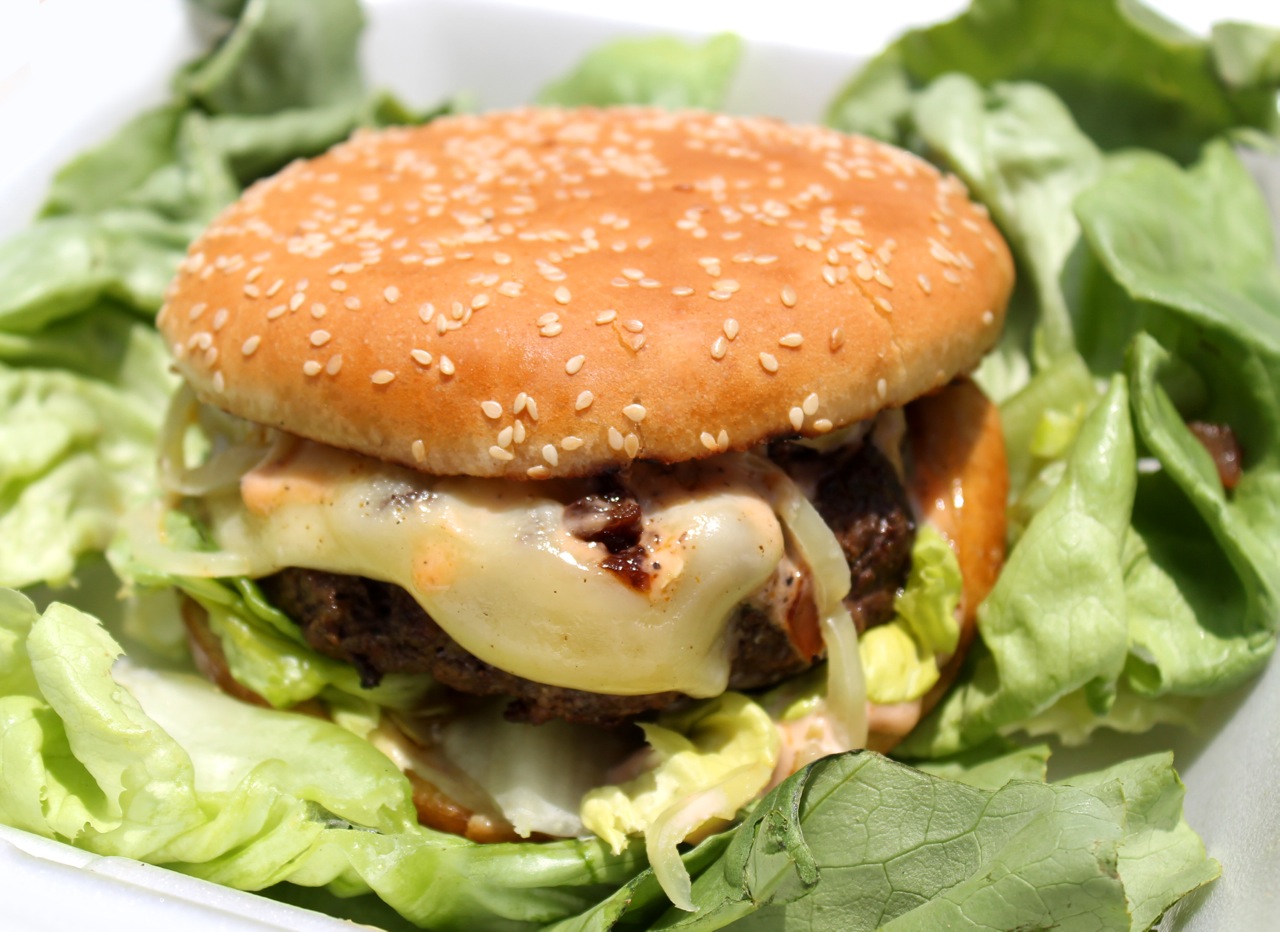 True as the saying goes, "if at first you don't succeed, try again", Owen Hohl recently took on Bull Outdoor® Product's Bull Burger Battle challenge for the second year in a row. Driven by redemption after a disappointing defeat in 2013, this time, Hohl walked away with the first place honors. Chef Owen Hohl, who turned in his original Cajun Burger recipe, will now go on to compete in the World Burger Championship as part of Team Bull at the World Food Championships in Downtown Las Vegas, Nov. 12-18.
At just 25 years old, Chef Owen Hohl has already managed to acquire more than 10 years of culinary experience on his resume and is currently the executive sous chef at Hot Tails restaurant in Baton Rouge.
"Last year, I did my own bun, my own meat – all these extravagant things – and I didn't even place," said Hohl. "As a chef, my mind runs a million miles a minute and I don't think simple, I think, 'what else can I do?'" But after conferring with the judges post-competition, it turned out that "simple" was exactly what these burger judges were looking for.
"It's a burger, and at the end of the day, that's what you want to make sure the judges are tasting," said Hohl.
Hohl, who heralds burgers as being one of his favorite menu items, turned in his Cajun Burger, which was largely inspired by the flavor profile of his Baton Rouge roots, highlighting Andouille, smoked gouda and a homemade pickled peppers and remoulade sauce.
Between now and November, Hohl plans to keep practicing his Cajun Burger, making a few changes here and there, but sticking to his newfound competition mindset of keeping things simple and letting the flavors speak for themselves.

View the complete scores from the Baton Rouge Bull Burger Battle below:


| | | | | | |
| --- | --- | --- | --- | --- | --- |
| Competitor | Name of Recipe | Overall | Execution | Appearance | Taste |
| Owen Hohl | Cajun Burger | 87 | 34 | 30 | 35 |
| Gerard Quigly | Mexican Burger | 82.8333 | 32 | 33 | 30 |
| Dominick Bianca | Cajun Thunder Burger | 82.6667 | 30 | 32 | 34 |
| Rhonda Titus | Downton Abbey Burger | 82.3333 | 30 | 29 | 32 |
| Leslie Gautreau | OG Burger | 82.1667 | 33 | 31 | 29 |
| Brian Boudreaux | The Burr | 81.8333 | 32 | 30 | 31 |
| Jeff Boudreaux | Jeff's Cajun Burger | 81.6667 | 32 | 32 | 31 |
| Leighton Carbo | The Doc Holliday | 79.8333 | 27 | 31 | 31 |
| Ben Larose | Mushroom Swiss Slaw Burger | 78.8333 | 29 | 30 | 30 |
| Wayne Cooper | Wayne's Burger | 76 | 28 | 30 | 30 |
| Steve Hubbard | River Burger | 74.5 | 28 | 29 | 29 |
| Turner "Sandy" Lux | Turner's Burger | 73.5 | 25 | 30 | 30 |
| Ryan Roton | Cajun Tex Burger | 72.6667 | 26 | 29 | 29 |
| Jerilyn Ackel | Debris Burger | 69.8333 | 25 | 28 | 28 |
| Nicole Hood | Southern Charm Burger | 67.5 | 26 | 33 | 23 |
« Back to News