World Food Championships in Vegas to feature cheese
Share:
Posted May 30, 2014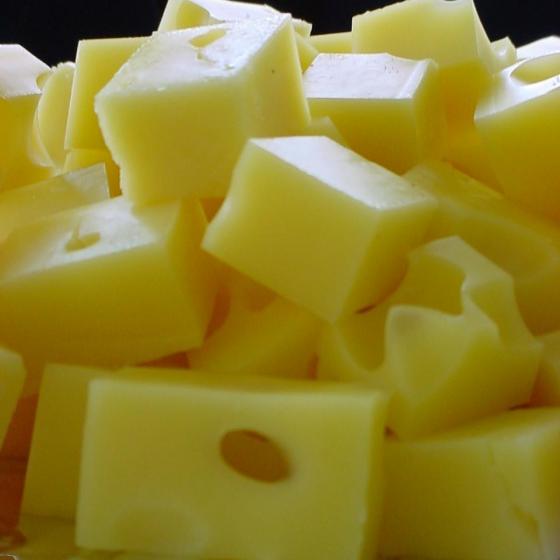 By Alyssa Mitchell
LAS VEGAS, Nev. — The third annual "World Food Championships: The Ultimate Food Fight" will be held Nov. 12-18, 2014, in Las Vegas, with a "World Recipe Championship" category featuring cheese as the key ingredient this year.
The World Food Championships (WFC) is a yearlong, worldwide search for the best team, cook or chefs in competition food sport that culminates in a multi-day high-stakes "food fight" to name the ultimate World Food Champion and award hundreds of thousands of dollars in cash and prizes, says Larry Oliphant, senior vice president of strategic partnerships, WFC.
"Food is America's true obsession. Online and local recipe competitions give home cooks a venue for showing off their best stuff and competing with their own culinary creations," Oliphant says.
The World Food Championships will select 50 winners from branded competitions, online recipe contests and live cookoffs to receive automatic invitations to enter and compete at WFC Nov. 12-18 in downtown Las Vegas.
To keep competitors, judges and volunteers close to the action, WFC has developed partnerships and special hotel packages with the D Las Vegas Casino Hotel and Golden Nugget Las Vegas.
"Las Vegas is an excellent location to host the World Food Championships," says Mike McCloud, president, WFC. "We have found the opportunities available, specifically in downtown Las Vegas, to be beneficial in helping us build our event into the multi-day culinary festival and spectacle it has become."
The field for the 2014 World Food Championships has been expanded to nine categories with 550 competitor spots. Returning categories include: Barbecue, Chili, Sandwich, Burger, Dessert, Bacon and Recipe, while Pasta and Seafood have been added as the two new categories.
There is a "tournament-style" cook-off process for all WFC category competitions. The competition structure will be split into multiple rounds, including an opening "Challenger" round and a Category Finals round, after which each category champion will advance to the Final Table for the WFC Champion to be named Nov. 18.
As in years past, the Recipe category has a specific ingredient, with this year's theme of cheese. Competitors in the World Recipe Championship, held Nov. 13-15, will be creating dishes that focus on cheese, and the champion will earn their right to fight for the grand prize and the coveted title of World Food Champion at the Final Table, Oliphant says.
"We decided cheese is too big to simply be the 'window dressing' for other categories," he says.
He notes that in the first round, competitors will make their own signature dish with cheese. In Round 2, contestants will all be given the same recipe with which to craft their own interpretation. The top 10 finalists will go on to a final round and will be given an additional ingredient to use.
Registration for competitors ends on Oct. 20 with an entry fee of $200. Potential competitors must qualify to compete in Las Vegas.
In addition, WFC will run seven Food Champ Challenges online recipe contests on Kenmore's cookmore.com this summer to qualify five competitors with free entry to WFC. A grand prize winner for each contest also will get $500 and a free trip ($1000 travel stipend) to Las Vegas. The Cheese-themed Challenge begins July 31.
The competition panel also is seeking judges for various categories including the Recipe competition at WFC and currently is accepting applications.
According to Jeff Morris, communication/media director, WFC, World Food Championships is judged on its own proprietary EAT Judging Method.
"This method is specific enough to treat each entry with the respect it deserves, but broad enough that any food category/dish can be judged using the same method," Morris says.
EAT stands for Execution, Appearance and Taste, Morris notes. When evaluating with this method, judges look for:
• Appearance — Does it look right? Does it look appetizing? Has it been presented in a visually appealing manner?
• Taste — Does it taste right? Is there an appropriate balance of flavor and ingredient? Does the aroma match the taste? Is there an interesting or complex or appealing build of flavors?
• Execution — Did it all come together? After reviewing the recipe, was the chef successful with their execution of the dish?
Onsite training of WFC's EAT method will occur for all chosen judges prior to each competition, Morris notes.
For more information, visit www.worldfoodchampionships.com.
CMN

http://www.cheesemarketnews.com/stories.html
« Back to News