Winning Bacon Palooza In Duluth Catapults Farley's Family Restaurant to World Food Championship Competition In Vegas
Share:
Posted Jun 13, 2014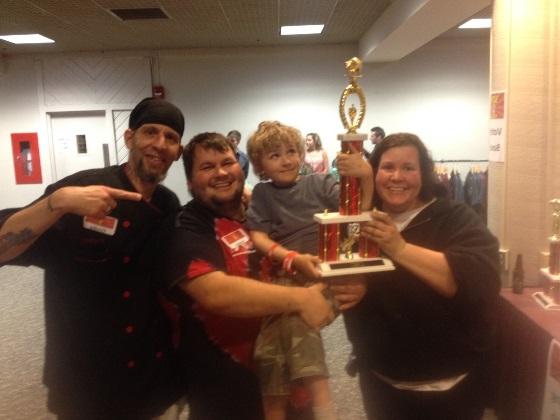 By: Cathy Kates

Farley's Family Restaurant has proven to be a favorite of the Northland by taking top honors in our Pizza and Wing Showdown held May 8 at UMD's Kirby Ballroom. They took #1 in the Pizza Division two years in a row and 2nd place in the Wing Division. We were excited to taste what delectable dish they were going to come up with for Bacon Palooza and they did it again, taking home the trophy voted the BEST by bacon connoisseurs who attended. That honor has them vying for a place at the World Food Championships in Vegas.
Because they wow'd attendees with their unique entry, Bacon Stuffed Chicken Strips, at Bacon Palooza, they have been asked to participate in the Bacon Division of the World Food Championships in Las Vegas in November. They have the chance to bring home more than $300,000 in prize money!
I had the opportunity to talk to Beth, one of the owners about the upcoming event:
Good Luck to Kelly and Beth, owners of Farley's Family Restaurant and their staff!
Farley's Family Restaurant just opened a new location in Downtown Duluth at the former location of Z's Deli. You can enjoy breakfast or go for a famous burger or specialty hot dog for lunch or dinner. They have plans to also be open for late night diners after events at the DECC or after a night out on the town.
http://kkcb.com/winning-bacon-palooza-in-duluth-catapults-farleys-family-restaurant-to-world-food-championship-competition-in-vegas/
« Back to News