Alaska Seafood® named the World Seafood Championship title sponsor
Share:
Posted Jun 5, 2014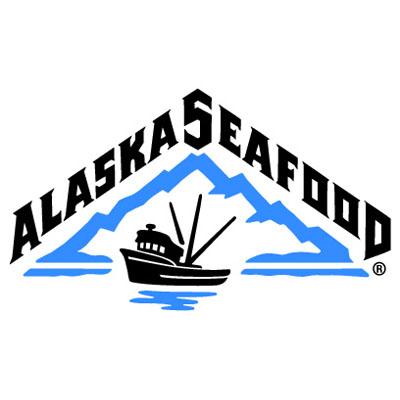 The World Food Championships announced today that Alaska Seafood® will be the title sponsor for the new World Seafood Championship competition that will take place in Downtown Las Vegas, Nov. 12-18.
Only in Las Vegas can food, fame and fortune be combined into one jackpot event. The third annual World Food Championships will invite the champions from some of the biggest and best food competitions around the world, featuring professional chefs and top amateur home cooks, to Las Vegas for one ultimate defining moment. Doling out hundreds of thousands of dollars in prize money and following a tournament-style format across nine iconic food categories, BBQ, chili, burger, sandwich, recipe, dessert, bacon, pasta and seafood, competitors will battle for their chance to claim the title of World Food Champion.
"Adding seafood to our categories was an important move," said Mike McCloud, president of the World Food Championships. "As the industry standard for excellence, Alaska Seafood reflects the superior standards expected from partners of the World Food Championships. We're thrilled to have them on board with the World Food Championships and to help us launch our new competition category dedicated specifically to seafood."
At the World Food Championships, over 100 amazing recipes across multiple rounds of competition will be created by championship chefs and cooks using Alaska Seafood. As title sponsor, Alaska Seafood will award top placing competitors of the seafood category with thousands of dollars in cash prizes and will present the overall category winner with the coveted title of World Seafood Champion.
"We are thrilled to be a part of the World Food Championships," said Michael Cerne, Executive Director at the Alaska Seafood Marketing Institute. "This platform is the perfect stage to showcase the many ways in which wild, natural and sustainable Alaska seafood can be presented as culinary masterpieces."
To stay in the World Food Championships chatter, visit www.worldfoodchampionships.com, Facebook.com/WorldFoodChampionships or Twitter (@WorldFoodChamp). You never know who could be taking the culinary world by storm this year!
You could be this year's World Food Champion! Win your way to Vegas to compete with the culinary elite by signing up today at Kenmore's cookmore.com. The best entries in the Food Champ Challenge recipe contests will win free entry to compete at the World Food Championships!
« Back to News