World Food Championships to return to Fremont Street
Share:
Posted May 21, 2014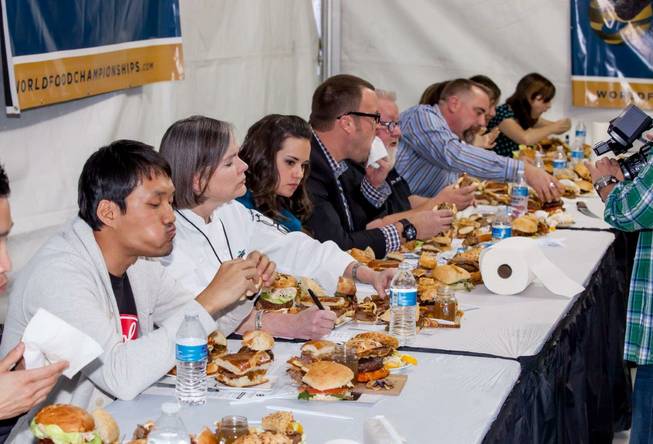 TOM DONOGHUE/DONOGHUEPHOTOGRAPHY.COM
The World Food Championships announced today it will be taking over the Fremont Street Experience this fall for the second year in a row.
More than 500 culinary competitors will vie for cash prizes from Nov. 12-18, according to a press release by Trybe Targeting.
The epicurean battles will be based on nine categories — barbecue, chili, burger, sandwich, recipe, dessert, bacon, pasta and seafood — the release said.
The annual culinary competition, which came to Las Vegas in 2012, moved from the Strip to downtown last year.
"Las Vegas is an excellent location to host the World Food Championships," said Mike McCloud, president of the World Food Championships in a statement. "We have found the opportunities available, specifically in downtown Las Vegas, to be beneficial in helping us build our event into the multi-day culinary festival and spectacle it has become."
Last year's competition is the subject of a six-episode reality series called "The World Food Championships" that is set to air on A+E Networks' new FYI Network this summer, the release said.
http://lasvegassun.com/news/2014/may/21/world-food-championships-return-fremont-street/
« Back to News