Search for World Food Champion comes to Charlotte
Share:
Posted Mar 21, 2014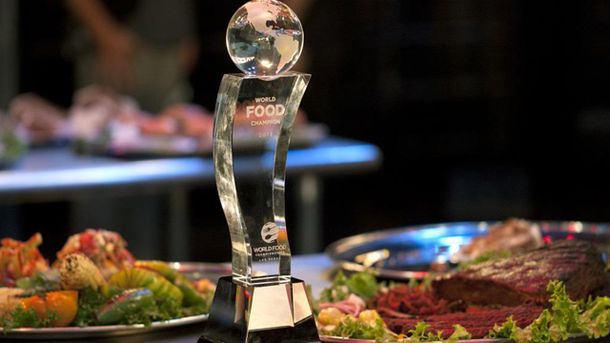 Pre-heat the oven and dig up your favorite recipe! Ben Vaughn, television personality, chef and host of the World Food Championships, is coming to Charlotte on March 31 in search of the next World Food Champion.
The World Food Championships is on the hunt for the world's most captivating amateur cook or professional chef and their most impressive dish. As the host and culinary director of the World Food Championships, Vaughn will be touring restaurants and eateries in Charlotte, meeting chefs and chatting with locals about the best food and the secret culinary gems in town. Armed with some rare and desirable "Golden Tickets," which serve as invitations to compete in the Championships, Vaughn will be looking to invite culinary greatness to Las Vegas.
"Everyone from professional chefs to great home cooks have a chance in the World Food Championships," said Vaughn.
"I'm on a mission to search out America's best chefs and cooks, and give them an opportunity to showcase their talents on food's biggest stage. Simply qualifying to compete at the World Food Championships is an honor and it's something people painstakingly work for every year to earn."
If you know a restaurant or chef that Vaughn should try, tweet your suggestion to @WorldFoodChamp or @BenVaughn and tell him where he should be looking in Charlotte.
The World Food Championships pits the pros and average Joes on a level playing field where they can win fortune and fame.
The 2013 World Food Championships was held in Downtown Las Vegas and was filmed for a six-episode reality series to be aired on the A+E Networks' newly rebranded FYI Network in the summer of 2014. More than 300 competitors competed in one of seven categories for their piece of the coveted $300,000 prize purse.
Mastering the tournament-style competition, Dave Elliott, who competed in the World Dessert Championship, took home the title of World Food Champion with his "Mom's Carrot Cake" recipe.
In 2014, the World Food Championships will feature more categories, more competitors and even bigger prizes and cash.
For more information visit worldfoodchampionships.com, facebook.com/worldfoodchampionships or twitter.com/worldfoodchamp.
- See more at:
http://www.gocarolinas.com/news/lifestyles/food-cooking/search-world-food-champion-comes-charlotte/nfJCy/#sthash.Cwv3fdRY.dpuf
« Back to News