Winnipeg BBQ & Blues Festival to feature Colin James
Share:
Posted May 22, 2014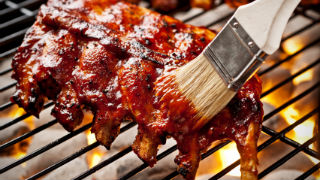 Colin James and the Robert Cray Band, Eddie Shaw, Romi Mayes, Big Dave McLean, Watermelon Slim and The Harpoonist and the Axe Murderer are just a few of the acts that will be singing the blues at the third-annual Winnipeg BBQ & Blues Festival, which takes place Aug. 16 and 17 at its new home at Shaw Park. The event has moved downtown from Red River Exhibition Park.
The Pit Masters Championship, a barbeque competition for professionals and amateurs alike that features a lip-smacking $10,000 grand prize, will be returning this year. Teams will also compete for invites to the Jack Daniel's World Championship Invitational Barbeque Competition in Tennessee and the World Food Championships in Las Vegas.
Daytime musical programming, food and beverage vendors and a Sunday morning gospel brunch are also on tap for the weekend.
Early bird passes are $49.50 for the weekend or $34.50 the day and go on sale Friday, May 23 at 10 a.m. via Ticketmaster. Regular passes go on sale July 7 are $69.50 for the weekend and $39.50 for the day
http://www.winnipegfreepress.com/arts-and-life/entertainment/music/Winnipeg-BBQ--Blues-Festival-to-feature-Colin-James-Robert-Clay-260287811.html
« Back to News