Judges' Registration Now Open
Share:
Posted Apr 17, 2014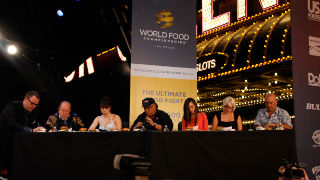 Think you can spot the next World Food Champion? Well, now's your opportunity!
Judges' registration
is officially open!
Drop us a line with your information, being sure to detail your culinary experience and judging background, as well as noting your event availability, and you just may be on your way to judge at the 2014 World Food Championships.
To apply, visit:
http://www.worldfoodchampionships.com/judges-register
« Back to News