The Kenmore Brand Joins World Food Championships as Official Kitchen Appliance Brand
Share:
Posted Sep 24, 2013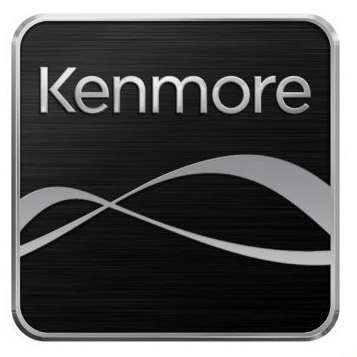 The World Food Championships announced today that the Kenmore® brand is the Official Kitchen Appliance of the 2013 competition. The Kenmore brand will provide kitchen equipment and appliances for competitors in the burger, sandwich, recipe, bacon and dessert categories during the competition weekend. The 2013 World Food Championships will take place Nov. 7-10 in Las Vegas at the Fremont East and Fremont Street Experience district.
Kenmore appliances have long been staples in America's kitchens, as the brand celebrates its 100th Anniversary in 2013. The Kenmore brand maintains a standard of quality and trusted performance that has been passed down for generations.
"We are very excited to welcome the Kenmore brand to the World Food Championships' kitchens," said Mike McCloud, President/CEO of Trybe Targeting, the company producing the four-day event. "Kenmore appliances and equipment will undoubtedly bring a feeling of welcomed comfort to our competitors as they cook under pressure in this high-stakes culinary throwdown."
"There's no better way to celebrate our 100th anniversary than to have some of the best cooks and chefs in the world creating masterpieces on our appliances at the World Food Championships," said Michael Castleman, president, Kenmore, Craftsman and DieHard and senior vice president, Sears Holdings. "Be sure to go to cookmore.com and to see the winning recipes and tips from these competitors. The Kenmore brand will be posting tips, recipes, photos and videos from the event. It's just one more way of delighting our members."
The 2013 World Food Championships, boasting a $300,000 prize purse, will pit over 400 competitors in a four-day, tournament style competition across seven categories: BBQ, chili, burger, sandwich, bacon, dessert and recipe (with an emphasis on pasta). This is the type of competition that can only happen in Las Vegas – and at the conclusion of the weekend, only one competitor will be left standing to claim the coveted title of World Food Champion.
Keep up with the World Food Championships chatter on www.worldfoodchampionships.com, Facebook.com/WorldFoodChamp or Twitter (@WorldFoodChamp) or go to https://cookmore.com/cookbook/kenmore/world-food-championships/. You never know who could be taking the culinary world by storm this fall!
About the Kenmore Brand
The Kenmore Brand is an industry leader in delivering trusted performance in the home with smart and stylish appliance innovations that help consumers do things quicker, easier and better. Recognized as a top appliance brand for nearly 100 years, the Kenmore Brand continues to give consumers more time, efficiency and better results for better living with industry-leading products across small and large appliance categories. The brand also introduced the Kenmore Craftsman Live Brand Experience -- an interactive space in the heart of Chicago equipped to stream innovative experiences and events live online via the Kenmore Facebook page. For more information, log on to www.kenmore.com orwww.facebook.com/kenmore.
About Sears Holdings Corporation
Sears Holdings Corporation (NASDAQ: SHLD) is a leading integrated retailer with more than 2,500 full-line and specialty retail stores in the United States and Canada and the home of SHOP YOUR WAY, a social shopping experience where members have the ability to earn points and receive benefits across a wide variety of physical and digital formats through ShopYourWay.com. Sears Holdings is the leading home appliance retailer as well as a leader in tools, lawn and garden, fitness equipment and automotive repair and maintenance. Key proprietary brands include Kenmore, Craftsman and DieHard, with a broad apparel offering, including such well-known labels as Lands' End, the Kardashian Kollection, Jaclyn Smith and Joe Boxer, as well as Sofia by Sofia Vergara and The Country Living Home Collection. We are the nation's largest provider of home services, with more than 14 million service and installation calls made annually, and have a long-established commitment to those who serve in the military through initiatives like the Heroes at Home program. We have been named the 2011 Mobile Retailer of the Year, Recipient of the 2013 ENERGY STAR® "Partner of the Year - Sustained Excellence Award" for Product Retailing and Energy Management and one of the Top 20 Best Places to Work for Recent Grads. Sears Holdings Corporation operates through its subsidiaries, including Sears, Roebuck and Co. and Kmart Corporation. For more information, visit Sears Holdings' website atwww.searsholdings.com. Twitter: @searsholdings || Facebook: http://www.facebook.com/SHCCareers
About Trybe Targeting
Trybe Targeting is the food and enthusiast marketing division of MMA Creative Inc., a 22−year−old marketing and advertising agency with offices in Nashville, Cookeville, Tenn. And Orlando, Fla. Trybe Targeting is the agency of record to the Kansas City Barbeque Society, International Chili Society, the American Pie Council, and World's Championship Chili Cookoff. Trybe Targeting also helped develop the 2011 Inaugural Sam's Club National BBQ Tour, the richest competition series in barbecue history, and the $300,000 World Food Championships, the ultimate culinary competition. For more information, visit trybetargeting.com
###
« Back to News