TNT™ announced as a sponsor for World Burger Championship
Share:
Posted Aug 8, 2013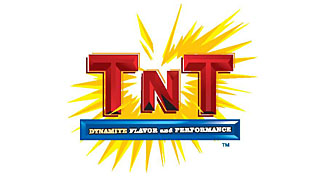 The World Food Championships announced today TNT™ beef patties as a sponsor of the World Burger Championship. Fifty of the world's best cooks, chefs and amateurs will converge on Las Vegas and compete during one challenge round using the versatile TNT patties as part of the championship competition.
"We're proud to welcome TNT™ to the World Food Championships line-up," said Mike McCloud, president and CEO of Trybe Targeting, the producers of the World Food Championships. "TNT boasts world-class flavor and performance perfectly on par with the World Food Championships' caliber."
The 2013 World Food Championships, to be held Nov. 7-10 at the Fremont Street Experience in Downtown Las Vegas, will invite more than 400 competitors to compete for their share of the event's $300,000 prize purse. This year's competition will feature seven iconic culinary categories: BBQ, chili, burger, sandwich, dessert, bacon and recipe.
TNT™ is crafted from a proprietary recipe and process that locks in moisture and flavor to ensure a tender, juicy burger and a consistently pleasing dining experience for foodservice customers. TNT™ maintains an extensive product line of beef, Angus and turkey patties, allowing versatility for foodservice operators and their operations. Since 2007, TNT™ has been awarded the ChefsBest® Award for Foodservice, an award that demonstrates TNT™'s quality and consistent performance in the burger patty category. TNT™ beef patties are a subsidiary brand of Cargill Meat Solutions Corporation.
For more information on TNT, visit: http://www.burgercravings.com/brands/tnt .
For more information on the World Burger Championship, visit: www.worldfoodchampionships.com
« Back to News