Culinary Celebrity Ben Vaughn to emcee and host second annual World Food Championships
Share:
Posted Aug 2, 2013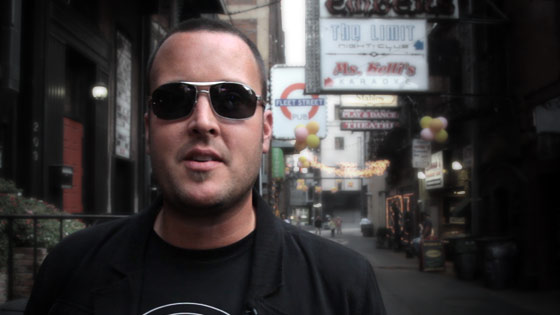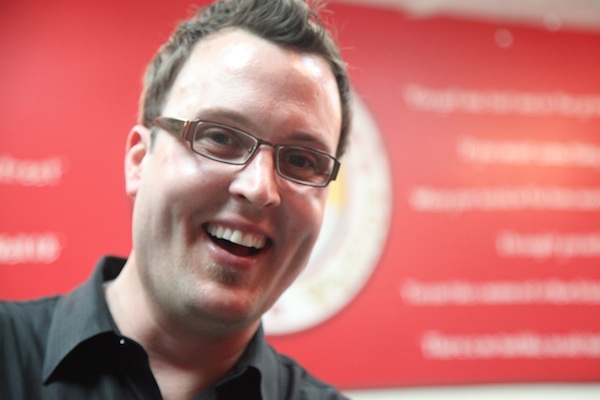 The World Food Championships announced today that Ben Vaughn, a notable culinary chef and Food Network star, has signed on to be the official emcee and host of the 2013 event, which will be held throughout the world-famous Fremont Street area of Downtown Las Vegas.
Vaughn, host of Food Network's "Health Inspectors," will guide event attendees through the four-day culinary showdown, scheduled for Nov 7-10, as more than 400 food champions try to sink their teeth into the $300,000 prize purse.
"We are thrilled to have Ben Vaughn as the voice of the World Food Championships this year," said Mike McCloud, CEO and president of Trybe Targeting, the producers of the World Food Championships. "Ben's unparalleled energy, his culinary expertise and his dynamic wit will help us deliver an exciting array of food fun and sport for all ages."
I'm thrilled to be a part of such a world-class culinary event," said Vaughn. "It's like having a front row seat to one of the most exciting and delicious shows in Las Vegas. I can't wait to mix it up with so much culinary talent and help discover the next World Food Champion."
Vaughn has wrangled snakes from dining rooms and chased rats from cellars while hosting the hit show "Health Inspectors" on Food Network, but his culinary career started while working in the best kitchens of South Florida. His James Beard recognized performance in Memphis as partner and chef at River Oaks restaurant led him to open two critically acclaimed restaurants, Grace and Au Fond Farmtable. He is currently lives in Atlanta with his wife and children and serves as Culinary Director for a Georgia based restaurant group.
In addition to hosting his own Food Network show, Vaughn is currently developing a new television show, writing a book, speaking at Culinary Schools around the Country about his experiences in the Food and Beverage industry, spending time with his wife and four children and now serving as the official emcee of the 2013 World Food Championships.
Vaughn is no stranger to the World Food Championships field. In 2012, he participated in the inaugural year's competitions as a featured talent and Final Table judge.
Stay tuned for more information on the World Food Championships coming soon!
About the World Food Championships
The $300,000 World Food Championships is set to take place Nov. 7-10 and will feature nearly 500 competitors seeking food fame and fortune in Downtown Las Vegas.
The second annual event will invite the champions from the biggest and best food competitions around the world into a single high stakes culinary showdown. Following a tournament-style format across seven iconic food categories, the WFC will culminate with a Final Table faceoff where category champions will brave potential elimination in front of a live audience and a discerning panel of culinary celebrities.
« Back to News