Fremont Street Experience to host second annual World Food Championships
Share:
Posted Jun 20, 2013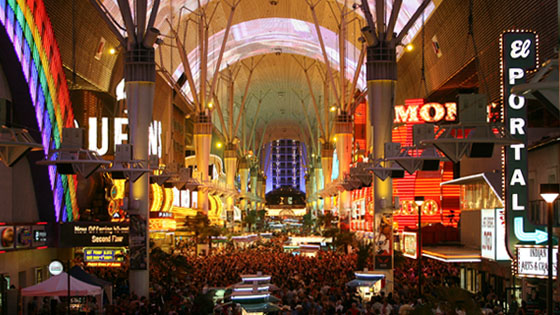 The World Food Championships announced today that the Fremont Street Experience and Fremont East District will be the official host venues of the highest stakes food sport competition in the world. The second annual World Food Championships is set to take place Nov. 7-10 and will feature almost 500 competitors seeking fame and fortune in Downtown Las Vegas.
The second annual World Food Championships will invite the champions from the biggest and best food competitions around the world, including online recipe contests, into a single $300,000 competition. Following a tournament-style format across seven iconic food categories, the WFC will culminate with a Final Table showdown where category champions will face potential elimination in front of a live audience and a discerning panel of culinary celebrities.
"We are very excited to announce this change in venue for the 2013 World Food Championships, which may soon be dubbed the biggest Fremont Food Fight in history," said Mike McCloud, president and CEO of Trybe Targeting, the company producing the World Food Championships. "The Fremont area and Downtown Las Vegas provide a perfect balance of glitz and glamour, along with a true community spirit, to make our event an exciting destination for tourists, foodies and locals."
Culinary champions across all walks of life from more than 10 countries, including professionally trained chefs, restaurateurs and amateur home cooks, will compete in a live-event cook-off to find the best culinary competitor in the world. The official categories of competition include barbecue, chili, burger, sandwich, recipe (with a pasta focus), dessert and bacon. Each of the category competitions will take place at the Fremont Street Experience, Fremont East or on 3rd Street in front of the upcoming Downtown Grand Las Vegas.
In 2012, Las Vegas chef Robert Butler won the inaugural competition with his "Bahn Mi in France" sandwich, besting the six other category champions.
"Las Vegas is the perfect destination for the World Food Championships and we're pleased to host this unbelievable food event in our venue," said Jeff Victor, president of the Fremont Street Experience. "This four-day festival and celebration of food is the largest food competition this city has ever seen and we are excited to bring our guests and visitors an opportunity to taste some of the world's best competition food."
To keep competitors, judges and volunteers close to the action, the World Food Championship has developed partnerships and special hotel packages with the D Las Vegas Casino Hotel, Golden Nugget Las Vegas, Plaza Hotel and Casino, and Downtown Grand Las Vegas. The rates and special participant codes will be available Monday, June 24, at www.worldfoodchampionships.com/hotels.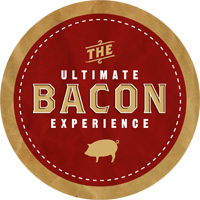 Sin City will Sizzle
New for 2013, the World Food Championships is introducing the Ultimate Bacon Experience, a unique tasting experience dedicated to all things bacon. Attendees will get to enjoy culinary creations using everyone's favorite pork belly decadence, from sweet to savory and all parts in between, thanks to championship recipes like they've never tasted before! Two sessions for the Ultimate Bacon Experience are available, from 1-3 p.m. and 4-6 p.m. on Saturday, Nov. 9, with a specialty bacon cocktail included for all online ticket purchasers. Tickets are limited for each session and cost $40 a person.
For more information about the Ultimate Bacon Experience and to purchase tickets, visit: www.worldfoodchampionships.com/tickets
To stay in the food champ chatter and for more information on the World Food Championships, visit worldfoodchampionships.com, Facebook.com/WorldFoodChampionships or Twitter (@WorldFoodChamp).
About Fremont Street Experience
Fremont Street Experience, a five-block entertainment district located in historic downtown Las Vegas features Viva Vision, the world's largest video screen - 1,500 feet long, 90 feet wide and suspended 90 feet above the urban pedestrian mall. Viva Vision features nightly spectacular light and sounds shows with 12.5 million LED lights and a 550,000-watt sound system. Fremont Street Experience is a one-of-a-kind venue that includes free nightly concerts and entertainment on three stages. With direct pedestrian access to 10 casinos, more than 60 restaurants and specialty retail kiosks, Fremont Street Experience attracts over 17 million annual visitors.
About Trybe Targeting
Trybe Targeting was launched in 2009 as the food and enthusiast marketing division of MMA Creative Inc., a 22−year−old marketing and advertising agency with offices in Nashville, Las Vegas, and Tampa, Fla. Trybe Targeting is the agency of record to the Kansas City Barbeque Society, International Chili Society, World's Championship Chili Cookoff. Trybe Targeting also helped develop the 2011 Inaugural Sam's Club National BBQ Tour, the richest competition series in barbecue history.
« Back to News