Final Table Q&A - Dave Elliott
Share:
Posted Apr 20, 2023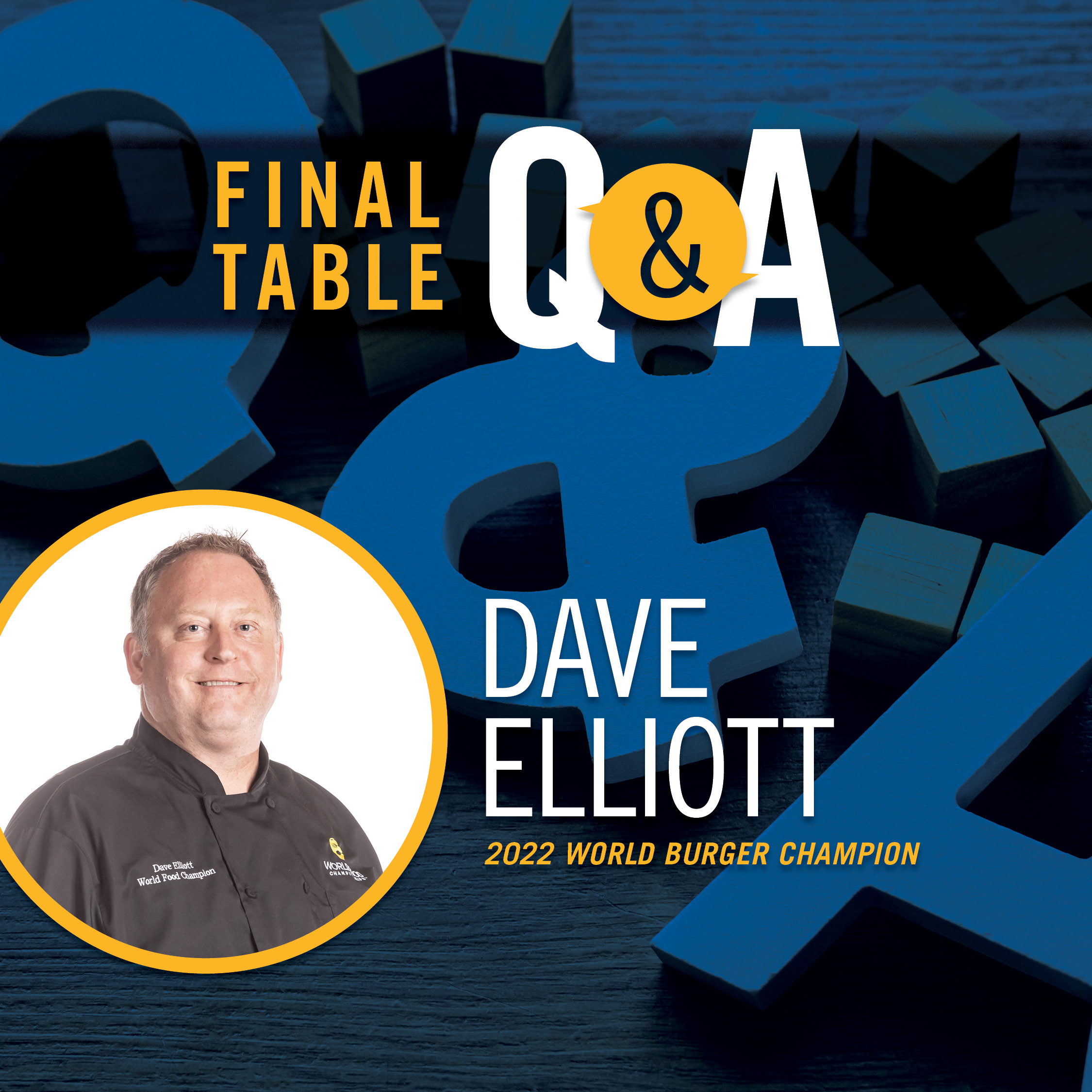 Name: Dave Elliott
Competition Team
Titles: 2013 World Food Champion, 2022 World Burger Champion
Q: Where are you from: St. Louis Park, MN
A: Where do you live now: Olathe, KS
Q: When did you first start cooking/develop a love of cooking?
A: 2008 or '09
Q: What or who is your inspiration?
A: Seeing people enjoy the dishes I create.
Q: What do you like about competing in cooking contests?
A: The people. Trying to do better than the time before.
Q: What was the name of the dish that you won your category with?
A: Back with a Vengeance
Q: Tell us a little about that dish
A: Fresh ground ribeye/chuck/short rib, with some added bacon, on a fresh brioche bun, with a lemon herb aioli, arugula, bourbon bacon jam, and a runny egg.
Q: What is the biggest challenge you faced at WFC?
A: Myself
Q: How many times have you competed at WFC?
A: 9
Q: What would a win at WFC's Final Table mean to you?
A: It would be insane! Winning once was crazy, twice would be totally unbelievable!
Q: Anything else about yourself you'd like to share?
A: Married to Renee, dad to Landon (10), and Sam (6).
« Back to News