WFC Releases Official 2023 Gateway Partners
Share:
Posted Feb 1, 2023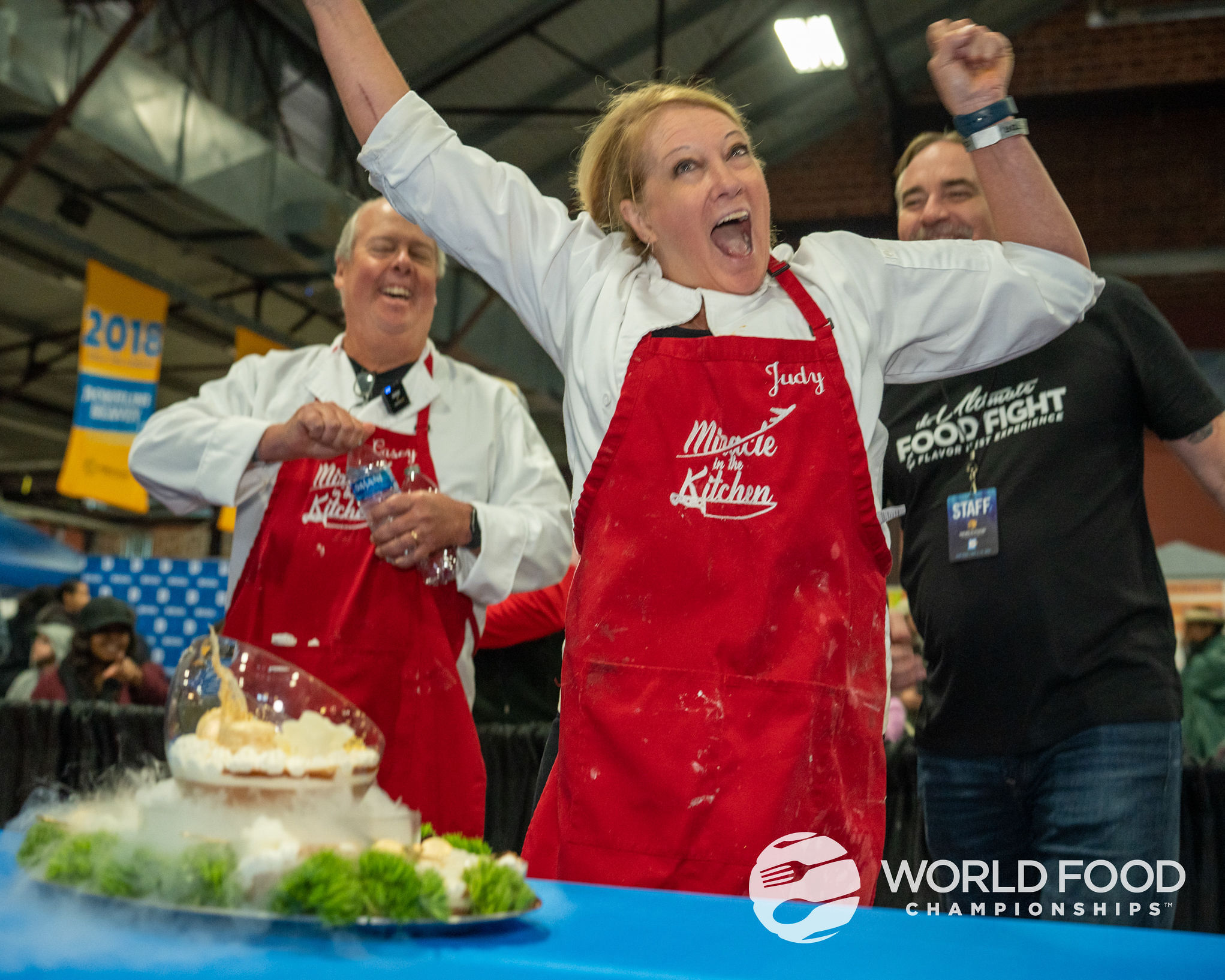 Now that Early Bird Registration is closed and the 2023 Food Sport season is officially underway, the World Food Championships (WFC) has just announced its list of official qualifying gateways and partners for the 2023 Main Event.
There are four primary tiers of qualifying events: Online Virtual Contests, State Partners, International Partners and Preferred Qualifiers.
While there are more events that will be added as the season kicks off, the current gateways include the following:
Taste of America, WFC's Online Virtual Contestand largest qualifier, will award numerous entries into 2023's Main Event through sponsored contests. The first contest is scheduled to kick off on Feb 15, 2023.
Through its State Qualifier program, WFC has already established relationships with multiple partners across the nation and will continue to add more throughout the year. These states will host challenges that qualify home cooks and chefs from around their state to build an official WFC State Team. More specific State Partner details will be released throughout the year leading up to WFC's Main Event. For now, join us in welcoming these partners:
Alabama

Connecticut

Indiana

Maryland

Missouri

Louisiana
On the global front, WFC has established a relationship with the following International Partners who will be holding their own events that will qualify teams into WFC to represent their country of origin:
UAE BBQ Championships - Dubai, UAE - February/March, 2023

Battle of the Burgers - Dubai, UAE - March/April, 2023

Delicious Desserts of Dubai - Dubai, UAE - April/May, 2023

Best of the Bowls - Dubai, UAE - May/June, 2023

Japan Burger Championship - June 9-11, 2023

Cake Bake & Sweets Show /Love Cooking Live! Show - Melbourne, Australia -June 30-July 2, 2023

Cake Bake & Sweets Show /Love Cooking Live! Show- Sydney, Australia -September 22-24, 2023
Additionally, the leader in Food Sport has confirmed an official list of Preferred Qualifiers. Preferred Qualifiers are cooking competitions that meet WFC guidelines and specifications for conducting fair contests and certifying winners. Champions of these events will receive a 2023 Golden Ticket with a paid entry.
Here is an initial list of the 2023 major qualifiers as of Jan. 31, 2023:
The Famous Dave's All Star BBQ Series (details released soon)

Baconfest MKE - Milwaukee, WI - February 26, 2023

Gulf Coast Beer and Bacon Festival - Gulfport, MS - March 4, 2023

Taste of Lake Murray - Columbia, SC - March 2, 2023

Restaurant Week - Corbin, KY - March 20-25, 2023

Nashville Iron Fork - Nashville, TN - April, 2023

Arkansas Pie Festival - Cherokee Village, AR - April 29, 2023

Hogs 4 Heroes - Jamestown, RI - May 5-7, 2023

Get Wild with Wild Rice Recipe Contest - Online recipe contest - May 12-June 12, 2023

Corbin Burger Week - Corbin, KY - June 12-17, 2023

Miracle League Burger Competition - Little Rock, AR - June, 2023

Mohegan Sun BBQ - Uncasville, CT - June 2023 (State Partner)

Nashville Burger Week - Nashville, TN - July, 2023

Huntsville Restaurant Week - Huntsville, AL - August 11-20, 2023

Tennessee State Fair - Lebanon, TN - August, 2023

Grillin and Chillin Steak Competition- Corbin, KY - September 16, 2023

TURN Festival Perfect Bite Competition- Indianapolis, IN - September 24, 2023 (State Partner)

World Championship Chili Cook-off - Myrtle Beach, SC - September 29-October 1, 2023
Don't see your local cook off included? Don't worry. Events will be added throughout the year. Visit https://worldfoodchampionships.com/qualifying-events for the most current list. For more info on becoming an Official Qualifying Event, email jb@worldfoodchampionships.com
To stay up to date on qualifying events that are added throughout the year, please check WFC's Qualifiers page on a regular basis. In the meantime, follow the World Food Championships on Twitter (@WorldFoodChamp), Facebook and Instagram (@WorldFoodChampionships) for more Food Sport updates.
About World Food Championships:
The World Food Championships (WFC) is the highest stakes food competition in the world. This multi-day, live event culinary competition showcases some of the world's best cooks who compete for food, fame and fortune in 12 categories (Bacon, Barbecue, Burger, Chef, Cocktail, Dessert, Live Fire, Rice/Noodle, Sandwich, Seafood, Soup and Vegetarian). Each year as Food Sport kicks off in January, teams have to earn their way into WFC by winning a Golden Ticket at a previous competition. Almost 40 countries and every state in America have been represented at WFC's main event, which has awarded more than $2.5 million in cash to rising culinary talent since 2012.
WFC's judging process requires certification in the proprietary E.A.T.™ methodology.
Click here
to learn more about getting certified online or in person.
« Back to News