WFC Partners With Bite Club For 2022 Qualifier Series
Share:
Posted Nov 17, 2021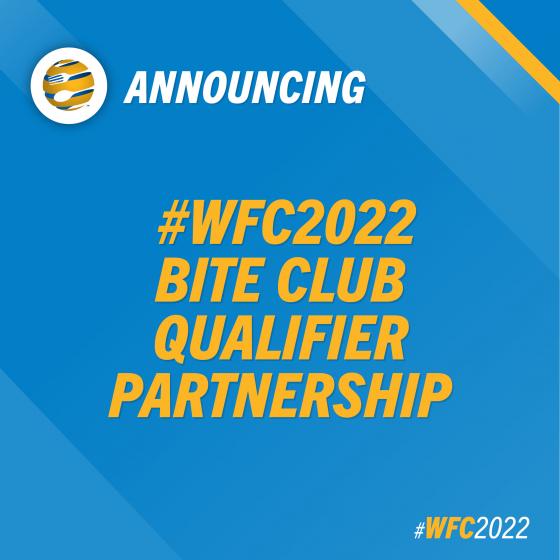 The World Food Championships announced today that it has partnered with Bite Club Washington to develop a special platform of Food Sport programming for chefs and foodies throughout the nation in 2022.
Bite Club is a members-only dinner club that was launched earlier in 2021 in Yakima, Washington. Members are offered innovative experiences and immersive dinners featuring high-profile chefs on a regular basis. Three chefs curate up to five dishes from local ingredients and serve members in a competition process that allows participants to taste and vote on during the experience. The new alliance with WFC will expand on this process by sanctioning and expanding Bite Club through exclusive relationships in the Food Sport industry across America.
"We have seen what Bite Club has accomplished in the Yakima, Washington area, and we want to make the unique experiences and competitions they offer available from coast to coast," said Mike McCloud, President and CEO of WFC. "This new partnership strategy is a perfect way to develop a series of official qualifiers into WFC 2022, which will be our 10th Anniversary."
Outside of the competitive food scene, Bite Club also offers five course culinary experiences with meals prepared by award-winning chefs like WFC competitor Shawn Niles.
"These custom, late-night dinner challenges are unlike any sit-down meal you're going to experience," Niles commented. "In fact, they combine the best of a local culinary scene with the best practices of Food Sport. The synergy and outcome is fun, engaging and exciting for everyone involved."
Anyone in the Washington area who is interested in becoming a Bite Club member can sign up here. Members must be 21 and older.
For questions and more information about the new alliance with WFC, including territory rights throughout America, click here.
To stay up-to-date on all culinary competition news, by following the World Food Championships on Twitter (@WorldFoodChamp), Facebook and Instagram (@WorldFoodChampionships).


About World Food Championships
The World Food Championships (WFC) is the highest stakes food competition in the world. This multi-day, live event culinary competition showcases some of the world's best cooks who compete for food, fame and fortune in 10 categories (Bacon, Barbecue, Burger, Chef, Dessert, Recipe, Sandwich, Seafood, Soup and Steak). Fresh off its 9th Anniversary event, WFC welcomed more than 300 culinary teams from 5 countries and 40+ American states in Dallas. The ten category champions will now face off in a special competition hosted by Lake Murray Country, South Carolina. The event will be open to the public, running from April 28-May 1 and will be filmed for a special TV documentary.Click here to request invitations to the event.
« Back to News