WFC Announces Destination for Its 2022 "Final Table"
Share:
Posted Nov 11, 2021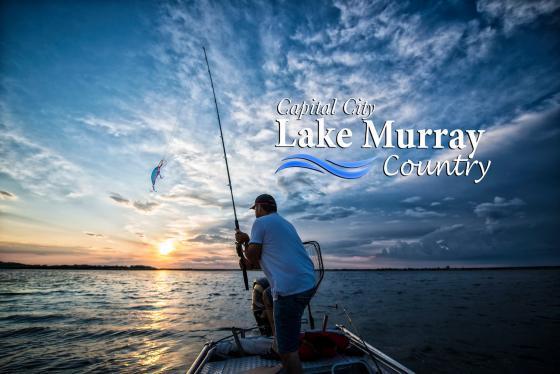 As the 9th Annual World Food Championships (WFC) came to a close in Dallas, Texas on Tuesday, the producers of the competition announced the next key step for its ten category champions as they now set their sights on the event's $100,000 Final Table culinary challenge.
Often referred to as "The Ultimate Food Fight," WFC's final round of competition will occur in the Lake Murray region, a destination of fun, food and fishing in the heart of South Carolina. All ten category champions who just won their divisions in Dallas will now travel to Lake Murray in late April to compete in three more local culinary challenges to see who the next World Food Champion will be.
"We are really excited to be partnering with such an up-and-coming culinary destination," said Mike McCloud, President and CEO of WFC. "Lake Murray has always been a great supporter of Food Sport, and we can't wait for our 2021 Category Champions to see what creative culinary challenges await them in this incredible area as we dive into their local cuisine to dish out over $100,000 in prize money."
The ten category champions who will be heading to Lake Murray Country in April are:
Bacon World Champion– Jack MacMurray (Ballwin, MO)

World Barbecue Champion– Robert Smith (Hempstead, TX)

World Burger Champion – Mike Johnson (Clayton, MO)

World Chef Champion – Preston (Ethan) Nguyen (Arlington, TX)

World Dessert Champion – Evette Rahman (Orlando, FL)

World Recipe Champion – Liz Waters (​​Tunnel Hill, GA)

World Sandwich Champion – Acie Vincent (Mebane, NC)

World Seafood Champion – Carol Koty (Naugatuck, CT)

World Soup Champion – Lori McLain (Denton, TX)

World Invitational Steak Champion– Sunny Moody (Henderson, TN)
The event will be both public and private, as the final round will be filmed for a special "Final Table: Lake Murray" documentary. The contest will last from April 28 through May 1st, featuring three rounds of challenges inspired by local cuisine experts. Like previous Final Table events, the 2021 finalists will participate in an elimination process that narrows the ten Food Champs to five, then three, and ultimately one winner. More details on the specific challenges will be revealed to the contestants in January.
"Lake Murray Country and our Capital City are proud to welcome WFC's Final Table to our Top Southern Food & Travel Destination," said Miriam Aria, President and CEO of the Lake Murray Country Regional Tourism Board. "We're rolling out the red carpet to greet the 10 chefs competing in South Carolina."
Team Lake Murray Country is no stranger to major Food Sport events as the Team played host to a WFC Super Regional Qualifier in 2020 by incorporating the competition into their fan-favorite "Taste of Lake Murray." The event qualified six chefs/cooks who just competed in the Dallas main event. The team earned a top 10 finish in the highly competitive Seafood Category with Chef Jonathan Cooper earning the number seven spot.
Team Lake Murray Country's Director of Special Events made it known that there is already a flurry of activity and tremendous energy surrounding WFC bringing its Final Table challenge to Lake Murray.
"The Final Table event will bring 10 competitive chefs and families to Lake Murray Country and our region. They will be greeted by an enthusiastic community and a fun filled weekend. We encourage the public throughout the region to join in this celebration. We're planning for The Final Table weekend to offer a free family fun event," said Vickie Davis, Director of Special Events.
To stay up-to-date on all culinary competition news, by following the World Food Championships on Twitter (@WorldFoodChamp), Facebook and Instagram (@WorldFoodChampionships).
About World Food Championships
The World Food Championships (WFC) is the highest stakes food competition in the world. This multi-day, live event culinary competition showcases some of the world's best cooks who compete for food, fame and fortune in 10 categories (Bacon, Barbecue, Burger, Chef, Dessert, Recipe, Sandwich, Seafood, Soup and Steak). Each year as Food Sport kicks off in January, teams have to earn their way into WFC by winning a Golden Ticket at a previous competition. Almost 40 countries and every state in America have been represented at WFC's main event, which has awarded more than $2.5 million in cash to rising culinary talent since 2012.
WFC's judging process requires certification in a proprietar E.A.T.™ methodology. Click here to learn more about getting certified online or in person.
« Back to News