Tennessee's Largest Fair Will Feature WFC Qualifier
Share:
Posted Jun 17, 2021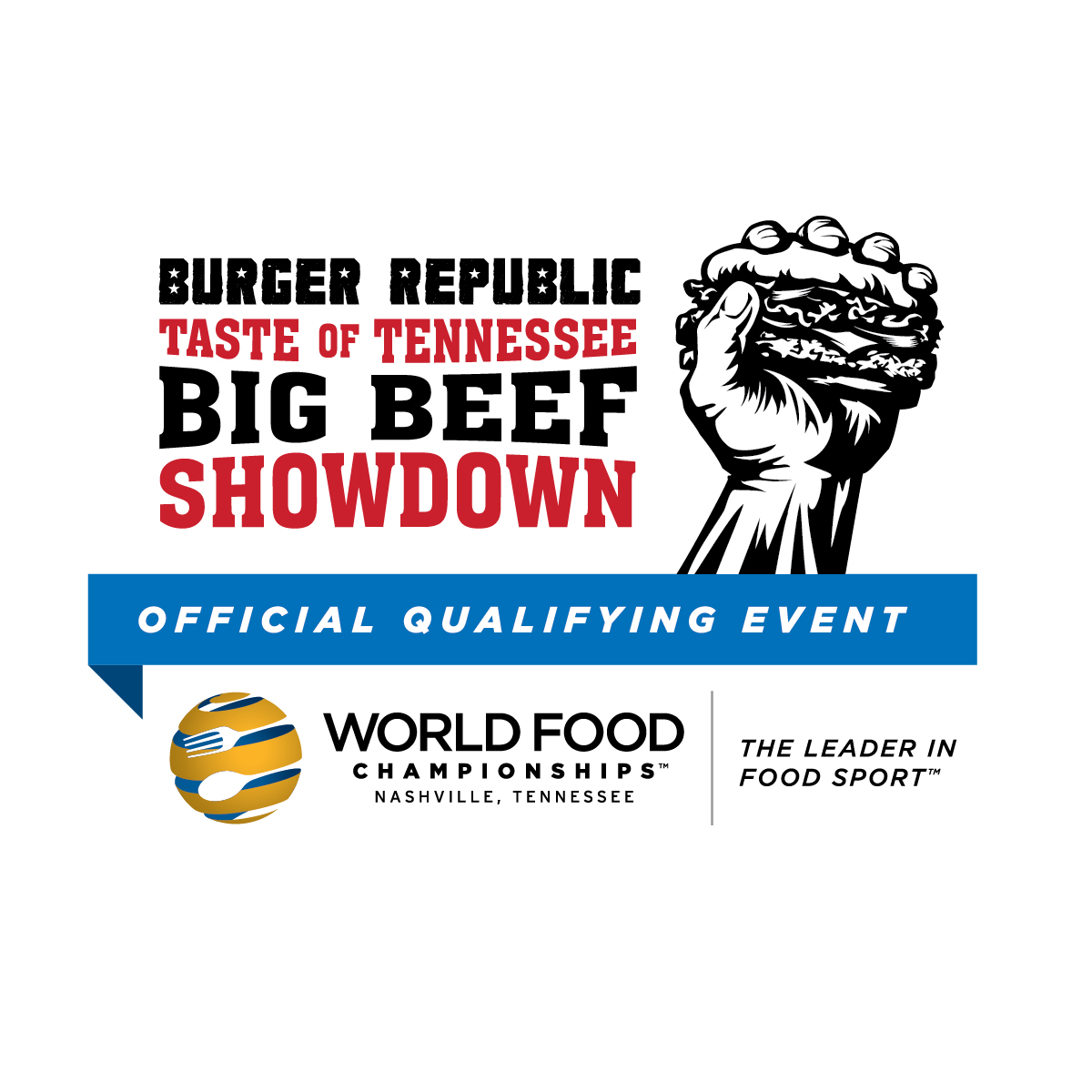 The Wilson County Fair – Tennessee State Fair, scheduled for August 12-21, 2021, in Lebanon, Tennessee (25 miles east of Nashville) has been named a Super Regional Qualifier for the world's largest Food Sport event, the World Food Championships (WFC).
Joining the Fair organizers in creating the WFC qualifier will be Food Sport veterans at Burger Republic, who have produced competitive teams numerous years at WFC and will be the official presenting sponsor of the inaugural "Taste of Tennessee – Big Beef Showdown."
Through WFC's regional gateway program, the Big Beef Showdown will qualify Tennessee local cooks to compete at the 9th Annual Ultimate Food Fight, November 5-7, in Dallas, Texas, where more than $300,000 in prize money is up for grabs.
"The guys at Burger Republic are big food sport supporters, and we're excited to see them provide great Tennessee cooks a new gateway into WFC," said Mike McCloud, WFC President and CEO. "These strategic qualifiers not only highlight the great local cuisine from America's diverse regions, but they end up giving passionate cooks at WFC a chance to develop life-long friendships based on the same passion and purpose of competition food."
Scheduled for August 14th, the Taste of Tennessee – Big Beef Showdown will be held at the Wilson County Fair – Tennessee State Fair in Lebanon and is officially accepting team registrations on June 15th. The Big Beef Showdown will feature two categories (Burger and Steak), where a maximum of 25 teams can register to compete for a $25 fee per category. Teams are eligible to compete in both categories and can sign up here.
Both of the Big Beef Showdown's categories will be E.A.T.™ sanctioned and ranked by WFC's certified judges. Any E.A.T.™ certified foodie who is interested in putting his or her taste buds to the tests and judging some of the best steak and burgers in the South can apply here. If you're not E.A.T.™ certified yet, simply take WFC's online certification course at www.wfcfoodjudge.com to become eligible.
More information on the Taste of Tennessee – Big Beef Showdown can be found here.
In the meantime, stay up-to-date on all things Food Sport, follow the World Food Championships on Twitter (@WorldFoodChamp),Facebook and Instagram (@WorldFoodChampionships).
About World Food Championships
The World Food Championships (WFC) is the highest stakes food competition in the world. This multi-day, live event culinary competition showcases some of the world's best cooks who compete for food, fame and fortune in 10 categories (Bacon, Barbecue, Burger, Chef, Dessert, Recipe, Sandwich, Seafood, Soup and Steak). In 2019, more than 450 culinary teams from 11 countries and 42 American states competed in WFC's Main Event. In August, the 10 Category Champs went head-to-head for a $100,000 bonus that determined a new World Food Champion in a TV special called The Final Table: Indianapolis. While contestants have to earn their way into WFC by winning a Golden Ticket at a previous competition, potential judges are welcome to take WFC's online certification course that explains the E.A.T. methodology. Certified judges then request and receive available seats at the next scheduled WFC event. Click here to learn more about getting certified.
« Back to News