World Food Championships Releases Discounted Accommodation Rates For Dallas Event
Share:
Posted Jun 3, 2021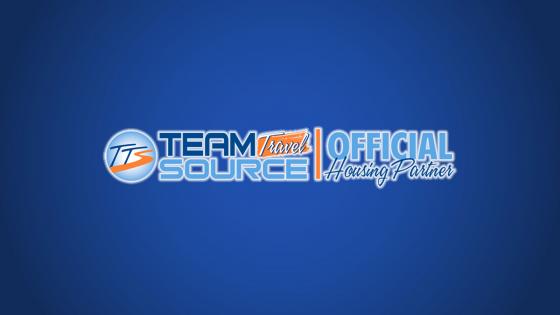 Foodies from across the nation will be setting their sights (and navigation devices) to Dallas, Texas as the world's largest food sport event hosts its Ultimate Food Fest with a BIG $300,000 prize purse. With 1,500 competing chefs and over 20 tasting experiences for food fans to indulge in, thousands of foodies are expected to attend the 9th Annual World Food Championships (WFC), which will be held at Fair Park, Nov. 5-9.
Earlier in the year, WFC organizers announced a key partnership with Team Travel Source (TTS), who is responsible for securing the best deals for the ever-growing Food Sport family that is made up of competitors, families, judges, partners and fans.
Even though WFC is five months out from its actual dates, organizers of the event are seeing momentum on all fronts as the competition's team count has over 40 states represented and nearly all judging positions have been filled.
"As we're approaching WFC 2021, we are seeing record breaking numbers and are expected to have our biggest attendance in Dallas," commented Mike McCloud, President and CEO of WFC. "Which, in turn, results in more foodies than ever searching for the best accommodation deals for their multi-day stay in Texas. We're extremely excited to have our partnership with Team Travel Source, so they can help our Food Sport family book their stay at affordable rates."
TTS, who is a well-respected name with sports tournament organizers, facilities, team managers and event planners, is looking forward to its debut into the world of Food Sport. Co-Founders Serena Andrews Higdon and April LaFramboise, along with their partner Josh Akright, have 60 years-combined of planning experience in a wide variety of sporting events and industries.
"We are beyond excited to be the new housing partner for the World Food Championships! At Team Travel Source, we focus on providing amazing customer service and exceeding the expectations of our partners, competitors, hotels, event attendees, and CVBs and Sports Commissions," Andrews Higdon said.
TTS has multiple accommodation options available to WFC competitors, judges and foodie fans. The best part? Options are based on your budget and desired proximity to vensures and amenities.
Discounted accommodation options are now available for WFC 2021, here.
WFC ticketing options will be released in July. If you'd like to be one of the first to be notified when tickets go on sale, click here.
About World Food Championships
The World Food Championships (WFC) is the highest stakes food competition in the world. This multi-day, live event culinary competition showcases some of the world's best cooks who compete for food, fame and fortune in 10 categories (Bacon, Barbecue, Burger, Chef, Dessert, Recipe, Sandwich, Seafood, Soup and Steak). In 2019, more than 450 culinary teams from 11 countries and 42 American states competed in WFC's Main Event. In August, the 10 Category Champs went head-to-head for a $100,000 bonus that determined a new World Food Champion in a TV special called The Final Table: Indianapolis. While contestants have to earn their way into WFC by winning a Golden Ticket at a previous competition, potential judges are welcome to take WFC's online certification course that explains the E.A.T. methodology. Certified judges then request and receive available seats at the next scheduled WFC event. Click here to learn more about getting certified.
About Team Travel Source
Team Travel Source is an innovative sports-focused housing company that prides itself on exceeding customer expectations. Team Travel Source handles the housing component for hundreds of large and small youth sporting events across the United States each year. Team Travel Source was founded in 2012 by two former event producers, April LaFramboise and Serena Andrews Higdon. Due to its overall commitment to customer service, Team Travel Source has effectively doubled its business each year and has maintained 100 percent customer retention. Team Travel Source has two corporate offices, one in Louisville, Kentucky, and one in Baltimore, Maryland. For more information, please visit www.teamtravelsource.com or contact Team Travel Source at info@teamtravelsource.com.
« Back to News