Taste of America Awards 30 Qualifications Into the World Food Championships
Share:
Posted Apr 18, 2021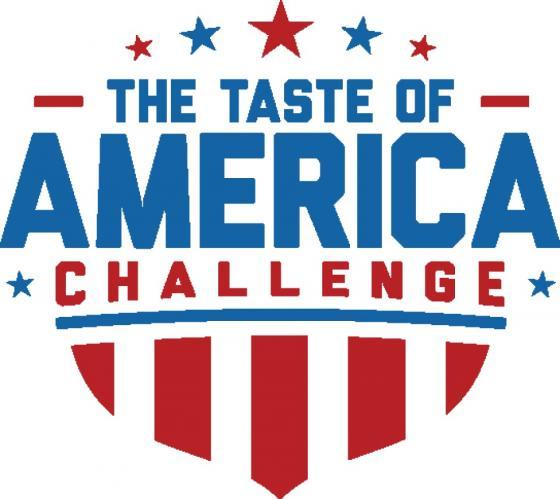 The largest virtual recipe contest in the country, Taste of America (TOA), has come to a close which means 30 more competitors are heading to the 9th Annual World Food Championships (WFC) in Dallas this November. TOA gave chefs, home cooks and anyone with a great recipe the opportunity to qualify for the WFC from the comfort of home.
"Taste of America is our largest WFC qualifying event," said Mike McCloud, President and CEO of the WFC. "We normally award the top five winners from each state. That's 250 qualifying spots into WFC. With the 2020 event being cancelled due to COVID and those qualifications carrying over to the 2021 event, we don't have many openings in our competitions. The competition for those limited spots was fierce this year."
Participants were challenged with creating a unique recipe that showcased their talent and skills while incorporating at least two TOA featured brands. While the competition was tough, choosing a great brand was not. Recipe submissions could include any of the following partner products: Beeler's Pure Pork, Bolner's Fiesta Products, Inc., Crystal Hot Sauce, Hassell Cattle Company, HERSHEY'S, Impossible Foods, Johnsonville, Minor's Concentrates, Red Gold Tomatoes, Pyure Organics, or Wampler's Farm Sausage.
Recipes were judged by a panel of WFC Ambassador Judges who ranked each dish on three principles: Execution, Appearance and perceived Taste (also known as E.A.T™ Methodology). Throughout the many entries, only 30 were selected and placed into one of the four remaining categories based on their preference.
The top five competitors were Rick Browne with the Chocolate Baked Alaska with Bananas Foster, John Lange with the Impossible Vietnamese NoMeatBall Bahn Mi, Shawn Niles with the Vietnamese Caramelized Pork Patties, Cory Bowen with a Sweet Heat Brisket Sandwich and Scott Shimano with the Chocolate Mole Pepper Poppers.
"Congratulations to all 30 of our Taste of America 2021 winners," said McCloud. "We received some truly incredible and creative entries, and we cannot wait to see what these competitors will create at our big event this November."
WFC will be in contact with each winner via email within the next week with instructions on how to register. To view the complete list of Taste of America winners, click here.
All winners are able to register for the 9th Annual Championship now by visiting WFC's Registration page.
Here's how to secure your WFC spot:
Select the category you won in the dropdown menu

Select Taste of America + your place

Enter your email address and begin the registration process
In the meantime, stay up-to-date on all culinary competition news, by following the World Food Championships on Twitter (@WorldFoodChamp), Facebookand Instagram (@WorldFoodChampionships).
About World Food Championships
The World Food Championships (WFC) is the highest stakes food competition in the world. This multi-day, live event culinary competition showcases some of the world's best cooks who compete for food, fame and fortune in 10 categories (Bacon, Barbecue, Burger, Chef, Dessert, Recipe, Sandwich, Seafood, Soup and Steak). In 2019, more than 450 culinary teams from 11 countries and 42 American states competed in WFC's Main Event. In August, the 10 Category Champs went head-to-head for a $100,000 bonus that determined a new World Food Champion in a TV special called The Final Table: Indianapolis. While contestants have to earn their way into WFC by winning a Golden Ticket at a previous competition, potential judges are welcome to take WFC's online certification course that explains the E.A.T.™ methodology. Certified judges then request and receive available seats at the next scheduled WFC event. Click here to learn more about getting certified.
« Back to News