WFC's Expands Globally With New International Qualifiers
Share:
Posted Mar 16, 2021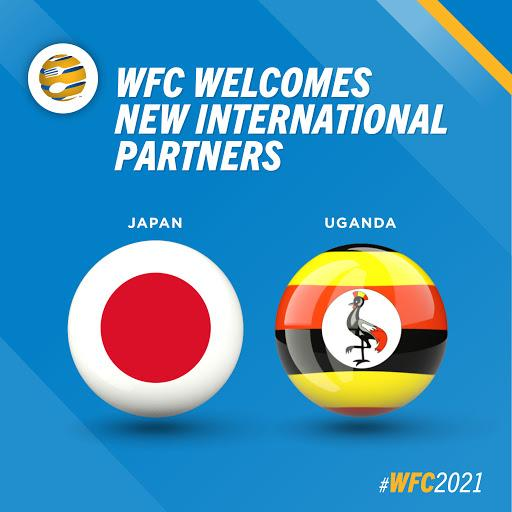 The international appetite for American-styled culinary competitions continues to grow. In fact, the World Food Championships (WFC), the leader in the Food Sport arena, just announced it has expanded globally, thanks to the development of key relationships with event partners in different countries across Asia and Africa.
"We are thrilled to see new countries join our network and give chefs/cooks everywhere a chance to win significant money and recognition at our annual championship in Dallas, Texas," said Mike McCloud, President and CEO of WFC. "Taking our style of Food Sport into other countries is one of the key growth initiatives for our mission, which is to identify and celebrate chefs/cooks of all types, from all parts of the world."
In addition to WFC's already impressive global qualifiers list in Asia, Africa, Australia, North America and Europe, event organizers just released information on its newest partnerships: "Plate It Up: Tokyo" in Japan and "My Food Network" in Uganda.
Organizers at "Plate It Up: Tokyo" will host a Japan Burger Championship, where Japanese burger restaurants will participate in the two-day event for the opportunity to qualify for WFC's 9th annual event. The best performing burger contestant will be crowned and flown to Dallas this November to compete against 39 other competitors in WFC's Burger Category, where they'll have the chance to win $10,000.
MY FOOD NETWORK is set to host an regional qualifying event –– Uganda Food Championship –– on August 7th in Naguru, Kampala City, Uganda to determine two finalists who will qualify to compete in the WFC's Chef Category. The two award-winning chefs will battle against other qualified chefs for the ultimate World Chef Championship title in Dallas, Texas this November.
"As the leader in Food Sport, WFC is proud to add International partners to spread the love and passion of competitive cooking," said WFC President and CEO Mike McCloud. "Expanding the appeal and awareness of WFC throughout the world is certainly one of the exciting milestones we are working toward."
Other groundbreaking relationships have been forged with the Dominican Republic, Ghana, Italy and throughout Australia. Events in those countries will also qualify chefs and competition teams who will advance to the Ultimate Food Fight in Dallas. To date, 34 countries have been represented at WFC, with Canada and Germany being the first countries to take home a category championship.
To stay up-to-date on all things Food Sport, follow the World Food Championships on Twitter (@WorldFoodChamp), Facebook and Instagram (@WorldFoodChampionships).
About World Food Championships
The World Food Championships (WFC) is the highest stakes food competition in the world. This multi-day, live event culinary competition showcases some of the world's best cooks who compete for food, fame and fortune in 10 categories (Bacon, Barbecue, Burger, Chef, Dessert, Recipe, Sandwich, Seafood, Soup and Steak). In 2019, more than 450 culinary teams from 11 countries and 42 American states competed in WFC's Main Event. In August, the 10 Category Champs went head-to-head for a $100,000 bonus that determined a new World Food Champion in a TV special called
The Final Table: Indianapolis
. While contestants have to earn their way into WFC by winning a Golden Ticket at a previous competition, potential judges are welcome to take WFC's online certification course that explains the E.A.T. methodology. Certified judges then request and receive available seats at the next scheduled WFC event. Click
here
to learn more about getting certified.
« Back to News