WFC Adds Two International Qualifiers for 2021 Season
Share:
Posted Dec 29, 2020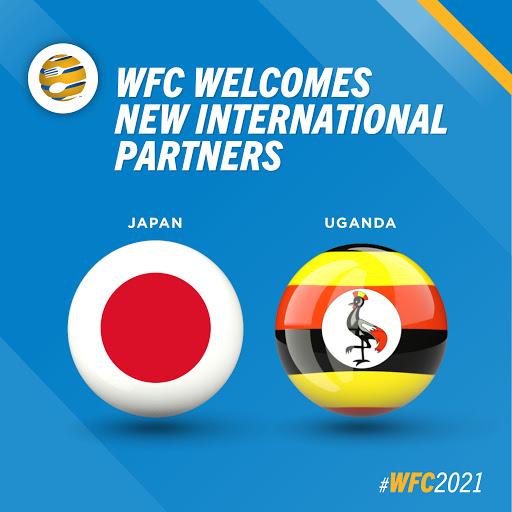 The World Food Championships (WFC) just announced it has added two new international partners to expand Food Sport in 2021. Japan and Uganda will be the countries of interest as a result of the expansion.
PLATE IT UP will host the Japan Burger Championship, a new opportunity for burger restaurants across the country to participate in the two-day event and win their way into the Ultimate Food Fight. The best burger contestant will be crowned and then flown to Dallas in November to compete against 39 other burger champs.
MY FOOD NETWORK in Uganda will be conducting a new competition to find five separate teams that will also appear at #WFC2021. They will represent Uganda across several categories.
"As the leader in Food Sport, WFC is proud to add International partners to spread the love and passion of competitive cooking," said WFC President and CEO Mike McCloud. "Adding two more continents to our list of qualifiers is an exciting development as we head into a new year of competitions."
To stay up-to-date on all things Food Sport, follow the World Food Championships on Twitter (@WorldFoodChamp), Facebook and Instagram (@WorldFoodChampionships).
About World Food Championships
The World Food Championships (WFC) is the highest stakes food competition in the world. This multi-day, live event culinary competition showcases some of the world's best cooks who compete for food, fame and fortune in 10 categories (Bacon, Barbecue, Burger, Chef, Dessert, Recipe, Sandwich, Seafood, Soup and Steak). In 2019, more than 450 culinary teams from 11 countries and 42 American states competed in WFC's Main Event. In August, the 10 Category Champs faced-off in the $100,000 challenge that determined a new World Food Champion at The Final Table: Indianapolis.
« Back to News