World Food Championships Announces First Food Sport Virtual Series
Share:
Posted Oct 9, 2020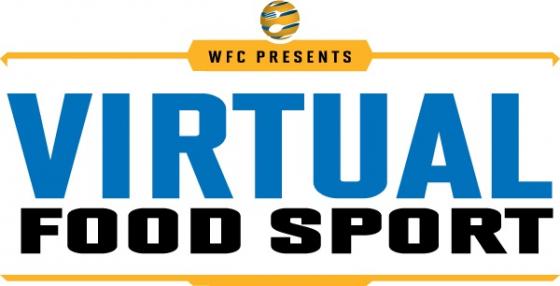 Although the "Ultimate Food Fight" is physically canceled for 2020, the World Food Championships (WFC) announced that it will be hosting a series of fun, online and creative contests in a Food Sport Virtual Series this fall.
This first-ever, multi-week event will have an Online Submission Round that occurs October 22-28, followed by a Final Round in several categories via Zoom from November 6-10, the original dates of WFC 2020.
The virtual contest is open to any current WFC registered competitor. Like previous WFC online recipe contests, the Virtual Food Sport Series will feature themes around sponsors and partners, with numerous contests featuring a mixture of Instagram-worthy content, recipe ideations and zoom-related presentations.
There will be ten contests that will allow numerous aspects of Food Sport to be displayed, from presentation to integrated products. A total prize purse of $25,000 will be awarded to top performers in each of the ten contests and through surprise elements, which will be revealed November 6-10.
The official ten contests and their sponsors include:
Brunch Brawl with Wampler's Farm Sausage and Cattle Dog Coffee Roasters
Healthy Eats with Walmart Great Value
Holiday Charcuterie with Fifth & Cherry
Holiday Happy Hour with Walmart Great Valueand Boulevard Brewing Company
Holiday Sweets with Hershey's and Pyure Organic
Hot Tomato with Red Gold Tomatoes
Pasta-bilities with Impossible Foods
Presentation Is Everything with Natural Tableware
Taco Takedown with Bolner's Fiesta Products, Inc.
Thankful Sides with Walmart Great Value.
From October 22-28, the Virtual Food Sport Series' Online Submissions Round will open to all current WFC registered competitors. From November 6-10, five key Virtual Food Sport contests will culminate in a Final Round via Zoom, where the top three performers will present their entries through a Facebook Live moment, allowing viewers a chance to actively chat with competitors and ask our moderators questions on the dishes being prepared. Sponsors and other food specialists may also make cameo appearances during the virtual event.
The complete list of contests, rules and regulations are currently available on the Virtual Food Sport webpage. Anyone who is not currently a WFC registered competitor and would like to learn more about how they can participate in this online contest series, please email registration@worldfoodchampionships.com.
A hand-selected panel of WFC Ambassadors will review each submission in a virtual, blind format, which will be judged on (perceived) taste, appearance in photos and quality of recipe.
Through the Virtual Food Sport Series' Final Round, WFC will feature the "X-Factor" as a topic to show and discuss how E.A.T.-X will be implemented at the 2021 Main Event at Fair Park in Dallas, Texas.
Stay up-to-date on additional Virtual Food Sport announcements, by following the World Food Championships on Twitter (@WorldFoodChamp), Facebook and Instagram (@WorldFoodChampionships).
About World Food Championships
The World Food Championships (WFC) is the highest stakes food competition in the world. This multi-day, live event culinary competition showcases some of the world's best cooks who compete for food, fame and fortune in 10 categories (Bacon, Barbecue, Burger, Chef, Dessert, Recipe, Sandwich, Seafood, Soup and Steak). In 2019, more than 450 culinary teams from 11 countries and 42 American states competed in WFC's Main Event. In August, the 10 Category Champs faced-off in the $100,000 challenge that determined a new World Food Champion at The Final Table: Indianapolis.
« Back to News