The World Food Championships Gets Sweeter Thanks To Pyure Organics
Share:
Posted Oct 7, 2020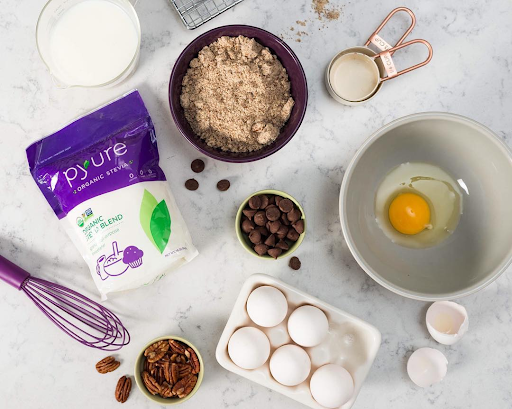 The World Food Championships (WFC) just announced that Pyure Organics will serve as the Official Sweetener for the 2021 Main Event in Dallas, Texas. This plant-based, zero-calorie, organic stevia sweetener will be used in several key aspects of the event, including sweetening up the Dessert Category and the Biscuits and Jampionship Challenge.
Pyure focuses on harvesting high-quality stevia leaves to produce an organic, non-GMO product that is 350 times sweeter than table sugar. The company promises to deliver better products by avoiding chemicals, additives, and artificial processes meanwhile reducing the impact on the environment.
"We are the ... The Goodness Activator. We lift people up by providing every day, better-for-you, pantry staples." said Ben Fleischer, Founder and CEO of Pyure Brands. "From mixing our morning coffee just the way we like it to that last homemade brownie, the good choices we make can make a big difference for us all."
Pyure is sugar-free sweetness created by a health purist committed to doing good and providing better food options. This passion project grew into a line of plant-based sugar substitutes free from artificial sweeteners and flavors. The result is a family of sugar alternatives, without all the calories, that are perfect for sweetening beverages, dressing salads or even flavoring breakfast breads.
"We have seen a wave of low calorie and sugar-free recipes for quite some time now, so we felt the time was right to incorporate stevia into the competition," said Mike McCloud, President and CEO of WFC. "Dessert competitors are going to be challenged with using no sugar in the Top Ten round, which many of them may not be used to. I am excited to see what incredible dishes our champs will create with this healthy alternative."
To stay up-to-date on all Food Sport news, follow the World Food Championships on Twitter (@WorldFoodChamp), Facebook and Instagram (@WorldFoodChampionships).
About the World Food Championships
The World Food Championships (WFC) is the highest stakes food competition in the world. This multi-day, live event culinary competition showcases some of the world's best cooks who compete for food, fame and fortune in 10 categories (Bacon, Barbecue, Burger, Chef, Dessert, Recipe, Sandwich, Seafood, Soup and Steak). In 2019, more than 450 culinary teams from 11 countries and 42 American states competed in WFC's Main Event. In August, the 10 Category Champs faced-off in the $100,000 challenge that determined a new World Food Champion at The Final Table: Indianapolis. The 8th Annual World Food Champion will be revealed Oct. 3rd on the Cooking Channel. The 9th Annual World Food Championships will take place Nov. 5-9, 2021 at Fair Park in Dallas, Texas.
« Back to News