Natural Tableware Provides Sustainable Plating For "Final Table: Indy" Challenges
Share:
Posted Aug 3, 2020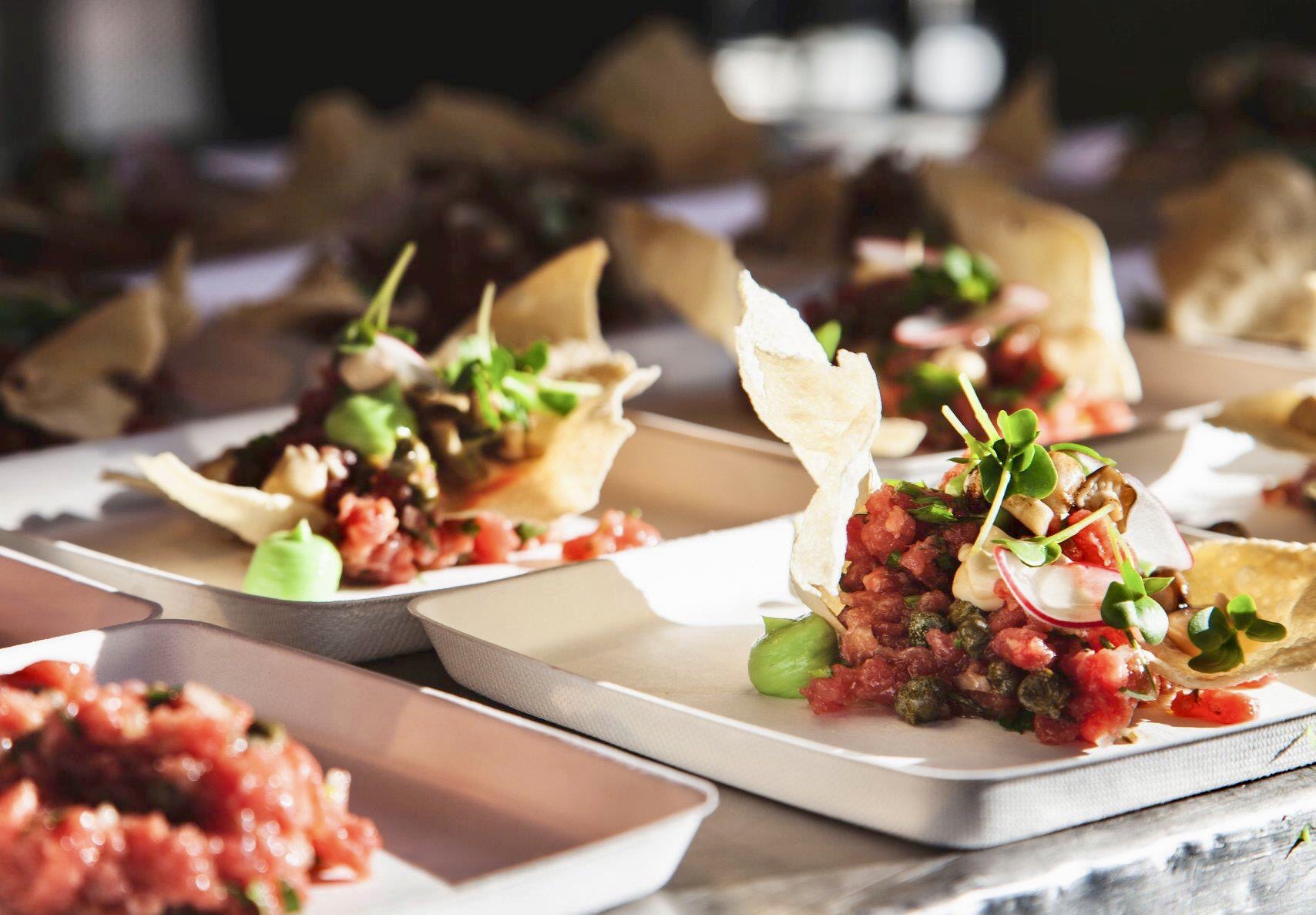 The World Food Championships' (WFC) ten Category Champions will be able to enter the culinary battles of their lives –– the $100,000 "Final Table: Indy" Challenge –– worry free thanks to Natural Tableware,who will be providing its eco-friendly, beautiful plating for the pinnacle of Food Sport.
By utilizing compostable, organic and renewable products from Natural Tableware, WFC hopes to support the company's vision of "phasing out plastic entirely by providing the world with bio-based alternatives.
Natural Tableware products — which include plateware made of bagasse sugarcane byproduct, discarded palm leafs and even organic utensils — will be utilized and required throughout all three challenges at the "Final Table: Indy." Each of the ten Category Champions have chosen specific product sizes and styles, which will be provided on-site.
"Using an eco-friendly, yet beautiful plating like Natural Tableware is key to this big moment," said Mike McCloud, President and CEO of WFC. "There will be tons of pictures and eyes on these dishes so having visually pleasing plating is important."
During the first challenge, the ten contestants will choose their favorite cut of pork, courtesy of the National Pork Board. Then they will be tasked with making a Pork and Parisian Gnocchi dish using Red Gold Tomatoes as a required ingredient. The cooks will have an hour and a half to create this dish, which will be judged by a highly qualified panel of Indy chefs, food writers and food purveyors. Only the best five dishes will make it to Round 2.
The second challenge will be recreating a complex Duck dish curated by Chef Greg Hardesty of Studio C. The delicate White-Peking duck will be provided locally by Maple Leaf Farms. Only three will move on to the final round, where they will have to recreate the Indiana-famous Sugar Cream Pie.
To learn more about "Final Table: Indy," visit https://finaltable.worldfoodchampionships.com/.
Stay up-to-date on all culinary competition news, by following the World Food Championships on Twitter (@WorldFoodChamp), Facebook and Instagram (@WorldFoodChampionships).
About World Food Championships
The World Food Championships (WFC) is the highest stakes food competition in the world. This multi-day, live event culinary competition showcases some of the world's best cooks who compete for food, fame and fortune in 10 categories (Bacon, Barbecue, Burger, Chef, Dessert, Recipe, Sandwich, Seafood, Soup and Steak). In 2019, more than 450 culinary teams from 11 countries and 42 American states competed in WFC's Main Event. The 10 Category Champs crowned will now face-off in the $100,000 challenge that will determine the overall World Food Champion at The Final Table: Indianapolis in August 2020.
« Back to News