WFC Announces Safety Protocols for November Event in Texas
Share:
Posted Jun 25, 2020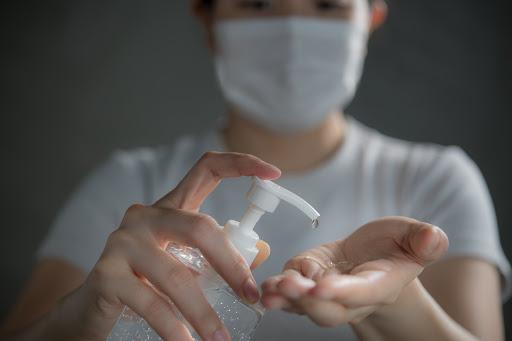 Dallas, TEXAS — The world's largest food competition announced today its 2020 safety protocols and extra precautions that are being planned for the 9th Annual World Food Championships, which will be held at Fair Park in Dallas from November 6-10.
"We know that everyone in our industry is keeping a close eye on Dallas and the impact of Covid-19. That's why we wanted to proactively share some key info about the planning we are doing now for our event in November. Nothing is more important to us than the health and safety of our entire Food Sport family. So every day we are monitoring the situation and planning numerous contingencies to be prepared, safe and ready for a successful event," said Mike McCloud president and CEO of the WFC.
Some of the new measures that will be implemented at this year's championship include the following:
Staff members wearing gloves and safety masks

Extra distancing between every competitor cook station

Limited capacity for consumers in a segmented admission strategy

Limited capacity for competitors during the registration process

Extra hand sanitizing stations throughout the event's footprint

Easy access lanes for entry to and exit from the event

Extra distancing in the judges room and at the turn in tables

A potential turn-in process that uses the event's Cheferees, to avoid clustering groups at key deadlines

Available masks for all consumers or competitors attending the event

Cleaning and disinfecting between each competition

Cleaning and disinfecting between each judging session

Ticketless and cashless gate admissions
While it is still uncertain what procedures will be necessary in November, McCloud stated that WFC's operations team is working diligently to make sure that every measure necessary will be put in place to ensure a safe environment for all cooks, volunteers and attendees.
"We have always put a major emphasis on safety with hot equipment and sharp instruments integrated appropriately at our event. But this year, it's even more paramount with the Covid-19 situation," McCloud commented. "In fact, it's our goal to provide leadership for the entire Food Sport industry on how to run a great event for hundreds and potentially thousands of people during these unusual times."
Stay up-to-date on all culinary competition news, by following the World Food Championships on Twitter (@WorldFoodChamp), Facebook and Instagram (@WorldFoodChampionships).
About World Food Championships
The World Food Championships (WFC) is the highest stakes food competition in the world. This multi-day, live event culinary competition showcases some of the world's best cooks who compete for food, fame and fortune in 10 categories (Bacon, Barbecue, Burger, Chef, Dessert, Recipe, Sandwich, Seafood, Soup and Steak). In 2019, more than 450 culinary teams from 11 countries and 42 American states competed in WFC's Main Event. The 10 Category Champs crowned will now face-off in the $100,000 challenge that will determine the overall World Food Champion at The Final Table: Indianapolis in August 2020.
« Back to News