Food Sport Central Desk Goes Virtual
Share:
Posted Apr 21, 2020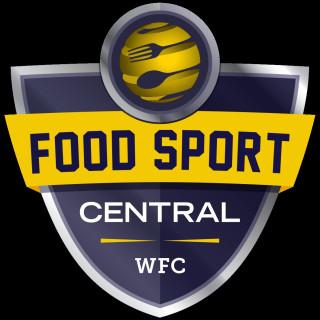 The 8th Annual World Food Championships (WFC) featured many firsts during its debut in Dallas, Texas in 2019. One of those was the daily updates and awards programming from the Food Sport Central Stage, which featured foodie personality Mark Conway and CEO Mike McCloud, along with other key personalities, as the major competitions unfolded.
The Food Sport Central stage served as the medium to relay tournament information, updates and results at the 2019 event. Host Mark Conway held conversations, in between music performances, with sponsors, celebrities, VIP's and contestants while festival-goers mingled with and sampled championship-caliber products.
Today, the success of that effort has been extended into a weekly podcast that enables our Food Sport leaders to discuss important topics for the industry as we navigate a new 2020 market place. The new Food Sport Central podcast is a must-listen opportunity for Food Champs to get the latest on all things that WFC is doing to evolve and expand during the Coronovirus quarantine.
In five episodes, they've already discussed COVID-19 impact on the industry, as well as announced many new Food Sport initiatives like WFC's new Food Champ Stimulus Game Plan. They've also featured guest segments with WFC Ambassador Suzanne Clark, fan-favorite Chef Jay Ducote, WWE Superstar Mark Henry, and more.
Tune in weekly to catch up with Conway and McCloud as they dive into the latest details on the Final Table in Indianapolis, the Main Event in Dallas, virtual contests, new sponsor announcements, and many other insider topics straight from the leaders in Food Sport.
The podcast can be found on Spreaker and Apple Podcasts and will be shared on WFC accounts on Fridays. To stay up-to-date on all culinary competition news, simply follow the World Food Championships on Twitter (@WorldFoodChamp), Facebook and Instagram (@WorldFoodChampionships).
About the World Food Championships
The World Food Championships (WFC) is the highest stakes food competition in the world. This multi-day, live event culinary competition showcases some of the world's best cooks who compete for food, fame and fortune in 10 categories (Bacon, Barbecue, Burger, Chef, Dessert, Recipe, Sandwich, Seafood, Soup and Steak). In 2019, more than 450 culinary teams from 11 countries and 42 American states competed in WFC's Main Event. The 10 Category Champs crowned will now face-off in the $100,000 challenge that will determine the overall World Food Champion at The Final Table: Indianapolis in August 2020.
« Back to News