WFC Responds To COVID-19
Share:
Posted Mar 17, 2020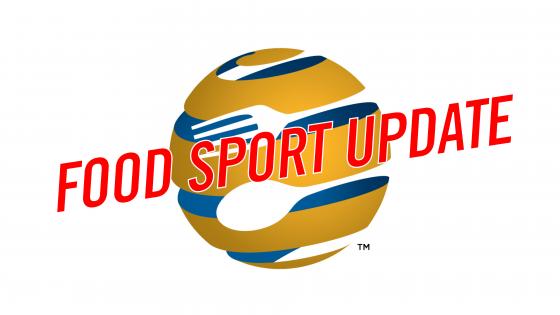 As the leader in Food Sport, all of us at the World Food Championships (WFC) have been monitoring the current situation with COVID-19 and its impact on our industry. While the last week has been unprecedented, we want to assure our partners, contestants, sponsors, volunteers and judges that this is NOT a time for fear and panic. Quite the contrary, it is a time for precaution, preparedness and common sense. To that end, we are having numerous conversations and assessing all of the guidelines that are coming out of the Centers for Disease Control (CDC) and our national leaders, as well as our local leaders in cities where our numerous events are currently scheduled.
Here's what we know.
FINAL TABLE: INDY
The timing of our Final Table in Indianapolis, IN, falls on the back-end edge of the current CDC guidelines for events to be canceled or limited to 50 people or less. While that is 8 weeks away, it is our intent to work closely with local government leadership in Indianapolis to ascertain whether or not the Final Table should be postponed. At this moment, we have NOT made that decision. Our goal is to assess fully and make that decision on or before Friday, March 27th, which is six weeks out from the event as currently scheduled.
E.A.T.™ CLASSES
We have a number of upcoming E.A.T.™ classes scheduled throughout the country. Nothing is more fun than learning how to EAT and score professional food. But if we see the effects of the COVID-19 virus not subsiding, or receive further guidance from local officials, it is quite possible that some of the following classes will be postponed:
License to E.A.T.™ - Detroit - April 18
License to E.A.T.™ - Port Aransas - April 25
License to E.A.T.™ - Springfield - April 26
License to E.A.T.™ - Dallas - May 10
License to E.A.T.™ - Tempe - May 16
WFC 2020 IN DALLAS
At this time, we have no plans to cancel or postpone our Main Event in Dallas, Texas. Of course, as more information and the duration of the COVID-19 virus become obvious, we will assess this date as well and alert our industry if we believe it is in the best interest of our constituents to make a necessary change.
FACEBOOK LIVE UPDATE
On Wednesday, March 18th, at 11 a.m. Central Time, we will be conducting a Facebook Live seminar to discuss all of these items further. Everyone is welcome to tune in and send questions during that time. We will be as forthcoming as we can about all WFC plans at that time.
OUR OFFICES
Out of an abundance of immediate care and concern for the health and safety of our employees, WFC is closing our physical offices in Cookeville, TN, and allowing all employees to work remotely from home over the next two weeks. This will not affect the service and responsiveness you are accustomed to with WFC. We are here, as always, to support our competitors, sponsors, partners, judges and volunteers.
On a personal note, we hope you use this time to focus on your well being and the health of your loved ones. Since the inception of the World Food Championships in 2012, we have witnessed the healing power of food over and over again. Our suggestion, in addition to following all of our local and national guidelines, is that everyone uses this time of 'social distancing' and 'exceptional hygiene' to stay in contact with the people closest to you. Cook for them. Eat with them. Love them.
We will get through this and things will return to normal. It's just a matter of time, precaution and determination.
We will continue to monitor the situation and will update Food Sport Nation on any additional changes as they occur. Stay tuned to our social media platforms or go to www.foodsportnation.net for more in-depth coverage.
Stay well, be safe, and stay connected.
Sincerely,
Mike McCloud
President/CEO of World Food Championships
« Back to News