WFC Launches Year-Round Insider Membership Program
Share:
Posted Mar 5, 2020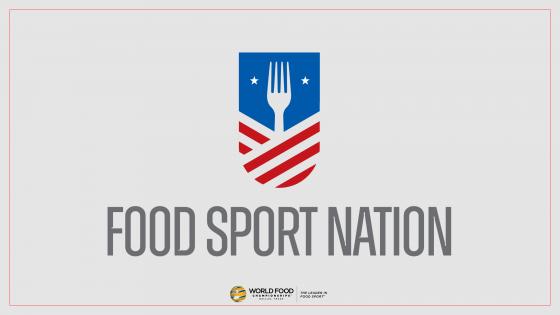 The leader in Food Sport, World Food Championships (WFC), just announced it is providing an enhanced platform filled with information and benefits for Food Champs throughout the nation. Called Food Sport Nation, the year-round, membership-based club is completely devoted to food enthusiasts and will include exclusive access to discounts, competition tips and key insights from past WFC champions, behind-the-scenes content, scoring strategies and more. The best part? The first 30 days of membership are completely FREE!
"This is something we've been wanting to do for Food Champs and Food Sport for a long time now," said Mike McCloud, President and CEO of WFC. "By developing a true membership-driven platform with benefits of special content and branded offerings, WFC is paving the way for Food Champs to have a true advocate and year-round promoter in their corner."
From home cooks looking for help with recipe development to professional chefs seeking new job opportunities, Food Sport Nation is launching with the premise of providing relevant and timely insider information.
Food Sport Nation Member Benefits Include:
25% off WFC Competitor Registration Fees*

10% off WFC Swag

Exclusive Discounts to WFC Special Events


Special Deals at Competitor Restaurants

National Hotel Discounts (coming soon)

Insights from Ambassadors and Past Champions

Social Media Tips on Building Your Brand

Promotional Tools for Competitors

How-To-Tips on Competing & Judging

WFC Job Opportunities (Retail, Private, Demo, Special Event)
"We will constantly introduce new features and opportunities to the Food Sport Nation platform. Anyone looking to expand their culinary endeavors, talents or career are going to benefit from this club," said McCloud.
The membership fee will start with inaugural members at $9.95 a month, but foodies can enjoy a free trial for the first 30 days of their subscription. To check it out and sign up for the free trial, click here.
To stay up-to-date on all culinary competition news, simply follow the World Food Championships on Twitter (@WorldFoodChamp), Facebook and Instagram (@WorldFoodChampionships).
*Discount effective after 12 months of paid Food Sport Nation membership.
About the World Food Championships
The World Food Championships (WFC) is the highest stakes food competition in the world. This multi-day, live event culinary competition showcases some of the world's best cooks who compete for food, fame and fortune in 10 categories (Bacon, Barbecue, Burger, Chef, Dessert, Recipe, Sandwich, Seafood, Soup and Steak). In 2019, more than 450 culinary teams from 11 countries and 42 American states competed in WFC's Main Event. The 10 Category Champs crowned will now face-off in the $100,000 challenge that will determine the overall World Food Champion at The Final Table: Indianapolis in May 2020.
« Back to News