Port Aransas Expands Its Food Sport Menu of Events
Share:
Posted Mar 3, 2020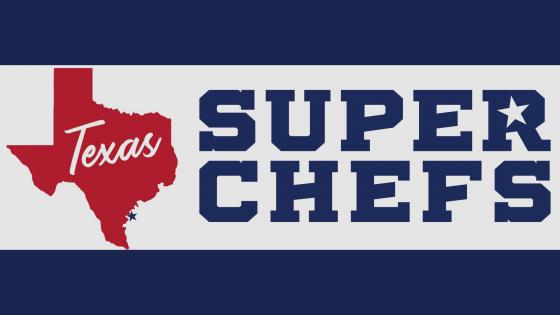 The sandy beaches of Port Aransas (Port A) and Mustang Island are getting a wave of culinary events coming to its beautiful 18-mile sunny shoreline. Thanks to its third year as the official Texas gateway to the World Food Championships (WFC), Port A is set to host two premier Food Sport events in 2020 – the WFC Super Chefs qualifier and a new judge certification class.
WFC, the leader in Food Sport, will draw more than 1,500 cooks and chefs to Dallas in November. All contestants have to earn their way to the event, which rewards more than $350,000 in cash and prizes. For Texan hopefuls, the path to WFC winds through Port A, where chef challenges will occur over three days in September. To find out more, including how to get tickets, visit the official web site at Texas Super Chefs.
"Port A was our one of our first official state partners to come on board," said Mike McCloud, CEO and President of WFC. "They helped us set the precedent for how Food Sport partners should operate on a regional and statewide basis. The results for both Food Sport and their community have been truly outstanding."
In 2019, Port A qualified over 20 chefs to compete at WFC with five of them finishing in the Top Ten of their respective categories. These are impressive results considering WFC sees an average of 1,500 cooks battle it out for the $350,000 in cash and prizes each year. Click here to see the full list of competitors that qualified through last year's Texas Super Chefs event.
For contestants who can't make the Port A event, McCloud pointed out that the two exemptions exist: Taste of America online recipe contest (which runs from March 1 through March 31), and any Texas residents who already earned a Golden Ticket from their performance at WFC 2019. Those possibilities include any category championship, a Top 10 performance, or a top-three finish in the WFC Super Qualifier.
Apart from the popular qualifying event making a return, Port A will also help educate local foodies on the ins and outs of Food Sport through its Licensed to E.A.T.™: Port Aransas judging class in April. This is a new opportunity for foodies to take a bite out of Food Sport and actually judge the entries at the Dallas Main Event.
Here's a quick rundown of what you can expect from these upcoming Port A events:
Texas foodies interested in becoming an official E.A.T.™ Certified judge will have the opportunity to earn their official Food Sport Judge's Gold Card at a food-filled afternoon of presentations intended to emphasize the E.A.T.™ Methodology. Guests will leave certified to judge at WFC's Main Event in November.
After the E.A.T.™ Methodology Training, attendees will actually judge championship-caliber tastings from Seafood & Spaghetti Works to simulate real-world scenarios.
Along with the class and tastings, each ticket holder will receive two complimentary drinks.
Click here to purchase your tickets. (Act fast, tickets are limited!)



The week of food-fighting will kick off on Friday, September 25, with a Grand Tasting featuring award-winning chefs serving up tasty morsels accompanied by a high-end cocktail hour.
Then, on Saturday, September 26, the food-fighting will begin with 20 chefs throwing down in four culinary competitions. Golden Tickets will be awarded to first and second place winners for each challenge.
To bring a close this superb showdown, on Sunday, September 27, the Champions' Brunch will host a celebration of past Team Texas winners and the newly qualified 2020 Super Chefs. The public will be invited to partake in congratulating these talented chefs on their Food Sport success in a brunch-style feast. There will also be an opportunity for guests to show off their skills in the first annual Amateur Cook-off! Attendees on Friday and Saturday can sign up for a chance to cook with a Texas Super Chef at the Sunday throwdown. The winner gets bragging rights!
To learn more about Texas Super Chef Throwdown Series and purchase tickets, click here.
From helping qualify local chefs into the world's largest culinary competition to training Texas foodies to judge championship-caliber food, Port A is serving up events that are sure to satisfy even the pickiest palette.
"Port Aransas is excited about the new design for the Texas Super Chefs event. Hosting all five competitions in one location will allow us to create a more food-oriented experience for our guests," said Lisa Shelton, Texas Super Chefs Coordinator. We encourage everyone to make plans now to spend the weekend indulging in the food fun."
Mark your calendars for these exciting food events! In the meantime, follow the World Food Championships on Twitter (@WorldFoodChamp), Facebook and Instagram (@WorldFoodChampionships) for more Food Sport updates.
About the World Food Championships
The World Food Championships (WFC) is the highest stakes food competition in the world. This multi-day, live event culinary competition showcases some of the world's best cooks who compete for food, fame and fortune in 10 categories (Bacon, Barbecue, Burger, Chef, Dessert, Recipe, Sandwich, Seafood, Soup and Steak). In 2019, more than 450 culinary teams from 11 countries and 42 American states competed in WFC's Main Event. The 10 Category Champs crowned will now face-off in the $100,000 challenge that will determine the overall World Food Champion at The Final Table: Indianapolis in May 2020.
« Back to News