We're excited to see the field of competitors who have already won their golden ticket and registered to compete at the 2022 World Food Championships. And we are always proud to announce our special guests and celebrity judges participating in our judging events across the nation - we're sure the championship food certainly helps! Best of luck to our 2022 competitors!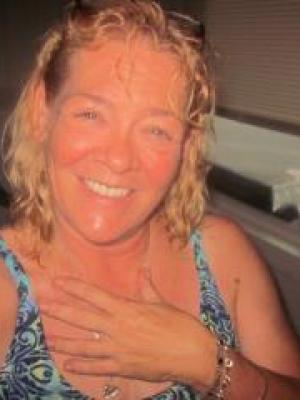 COMPETITOR
Andrea Spring
COMPETITION: World Dessert Championship
QUALIFYING EVENT: National Pie Championship 2013 - Professional Division
I began my culinary career early, while still in high school. I am completely self taught. I took positions as sous chefs, head chefs and pastry chefs, working my way through restaurants with varying styles and levels of service, from seafood eateries on top of rickety piers to high end, Gulf front, award winning dining rooms. In 1992 I opened the Sign of the Mermaid restaurant with executive chef and co-owner Ed Spring in a 1913 cottage on Anna Maria Island. As Florida natives we wanted to feature local seafoods and produce even when it wasn't the popular thing to do. We've never strayed from our original concept, an upscale, comfortable place to eat and drink with an inventive menu and house made desserts. The "Mermaid" has been a favorite of island locals and visitors for more than twenty years. I began competeing in the late 1980's, winning many first and second places competing in chef's opens, March of Dimes Chef's Auctions, Manatee County Fair, professional BBQ circuit, you name it, anything to be able to compete and win. In 2007 I entered the Crisco American Pie Council National Pie Competition for the first time and won Professional Best of Show with my recipe for our official state pie, Florida's famous Key Lime Pie. I've placed first every year since (except for 2009) and won Best of Show again in 2010 and for a third time in 2013. In 2008 I appeared on Food Network's FN Challenge as one of the four contestants, it was a thrill of a lifetime and since then I've lost 50 pounds so I look quite different. In 2012 I also won the Grand Prize in the Maple Leaf Farms Discover Duck Chef's Recipe Contest. Competition is my life and I have a strong, individual style. I was thrilled to receive a Golden Ticket to the World Food Competition and to be representing Florida's Gulf Coast at this very exciting contest in Las Vegas. Our "Mermaid" team will consist of myself and assistant pastry chef Sam Major. In October of this year I became the executive pastry chef for the Chiles Group and supply their three waterfront restaurants with all of their pies and cakes. Something unusual about myself, As a child I was a tester for Easy Bake Ovens for Kenner Toys back in the 60's. I lived in Athens, Greece when I was young and went to school there. It helped shape my culinary vision. I was featured on the Crisco Pie Hotline in Nov 2007. I explained how to make a perfect key lime pie.