We're excited to see the field of competitors who have already won their golden ticket and registered to compete at the 2023 World Food Championships. And we are always proud to announce our special guests and celebrity judges participating in our judging events across the nation - we're sure the championship food certainly helps! Best of luck to our 2023 competitors!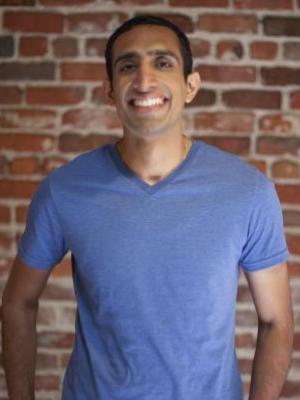 CELEBRITY JUDGE
Nikhil Arora
2014 WFC Judge

Nikhil Arora co-founded Back to the Roots in 2009 as a senior at UC Berkeley and gave up a potential career in consulting to become an urban mushroom farmer. He and co-founder Alejandro Velez have since created two award-winning products, the Mushroom Kit and AquaFarm, that are sold in over 2500 retailers nationwide, including Whole Foods, Home Depot, Costco, Nordstrom, Target, Safeway, and Kroger. Alejandro and Nikhil's mission with Back to the Roots is to create well-designed, fun, and sustainable products that inspire millennials and their kids to reconnect with food and ask the question, "where does my food come from?"
Since co-founding Back to the Roots, Nikhil has been named one of BusinessWeek's Top 25 Entrepreneurs under 25, Inc.'s 30 Under 30, Forbes' 30 Under 30, and CNN's 10 Next Entrepreneur's to Watch. Back to the Roots was named one of Martha Stewart's Top 10 American Made companies, named to the INC 500 list in 2014, and has been recognized for its innovation by President Obama. Nikhil is currently on the Board of Directors of the Sage Mentorship Project and Social Venture Network.
Nikhil spent 6 months abroad at the University of Ghana and graduated summa cum laude with degrees in political science and business administration from the UC Berkeley Haas School of Business.