We're excited to see the field of competitors who have already won their golden ticket and registered to compete at the 2022 World Food Championships. And we are always proud to announce our special guests and celebrity judges participating in our judging events across the nation - we're sure the championship food certainly helps! Best of luck to our 2022 competitors!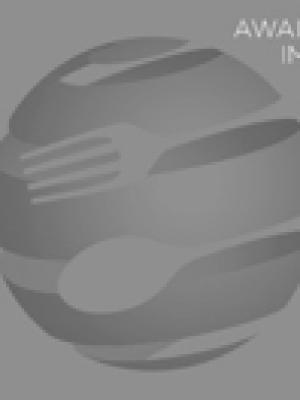 COMPETITOR
Big Johnson's BBQ
HEAD COOK: Jesse Johnson
COMPETITION: World Barbecue Championship
QUALIFYING EVENT: 2012 WildCard Draw
Jesse Johnson – Big Johnson's BBQ – Bio
The Cooking/Food/Restaurant Gene runs deep in my family! As the middle child of 7 kids in our family, I was the first child born to my parents here in Utah. The older kids were all born in the South, just outside of New Orleans in Picayune Mississippi. And as you can imagine, with a family that large, cooking and food was in large part of our lives!
My Grand Father Willie (Bill) Burge ran and owned several Restaurants in the Picayune area before moving the family to Utah, where he opened another successful restaurant! His menu's always featured the Southern Classics and my mother worked in those restaurants with my Grand Father and then open a few of her own here in Utah, again always featuring our Southern Heritage and then took over the hugely successful White Community Bakery!
So as you can see, I am a 3rd Generation Cook and someday, probably a 3rd generation restaurateur!
I always spend a lot of time in the kitchen with my late mother, learning all the basics of making the simple classic but making them taste great! After my parents divorced, we lived with my father full time and that cooking knowledge came in handy or we may have starved at home. LOL! I cooked dinner most nights and have done so thru most of my adult life, but it was a trip down to Picayune when the BBQ Bug really hit me! My Great Uncle Ben and some of our family (kin) were planned a big get together and he needed some help. Knowing my way around food and prep made me the logical choice. After hitting the gulf for 50lbs of shrimp for the party, Uncle Ben showed me around back to where he had made an old school BBQ Pit from nothing more that cinder blocks and some expanded metal. I was interested in getting the shrimp going but he explained that the shrimp can be done in no time but the whole hog were got to smoke was gonna take a little longer. After smoking it for what back then seemed like an eternity, we pulled and enjoyed the best pork I had ever eaten! Needless to say, I was hooked!
I always had a good grill at home for cooking for my own family and friends but now I needed another tool in my arsenal, so I picked up a UDS and started to playing around with all the traditional BBQ fair. I cooked chicken, ribs, pork butts and my family really enjoy them, but I had horrible time with brisket. But with time, patience and an over whelming desire to really make great brisket and I have now concurred it as well!
I started competing in BBQ in 3 years ago and had great success right out of the box with a Reserve Grand Championship in my very 1st contest! Since then I have won many 1st Place finishes in Chicken, Ribs, Pork and Brisket, 4 more Reserve Grand Championships & my 1st Grand Championship at the 2011 Smoke on the Hill State BBQ Championship!
We will be cooking on a pit I designed and built by a new BBQ Pit manufacturer company in Utah, Ponderosa Pits!