We're excited to see the field of competitors who have already won their golden ticket and registered to compete at the 2022 World Food Championships. And we are always proud to announce our special guests and celebrity judges participating in our judging events across the nation - we're sure the championship food certainly helps! Best of luck to our 2022 competitors!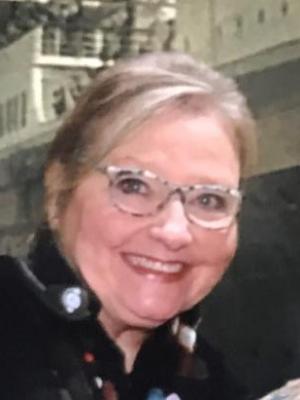 COMPETITOR
Rocket Fire
HEAD COOK: Clementine deRoode
COMPETITION: World Chef Challenge
Clementine Stallworth de Roode I graduated with a BFA from Ole Miss. I used my degree in my first few jobs, but when I moved to Huntsville, Alabama, I decided to get into the Gourmet Food Basket business. After becoming successful, all the sudden in the 1987 smal town, there were 19 other gourmet or food basket businesses. I wanted to change to survive in the 1987 small town, so I started making 13 varieties of chicken salads, other pasta and potato Salads, and vegetable salads. I also became a Vie de France mini bakery and had frozen and prepared casseroles that you could pick up and take home. My food became very popular and I had to remove shelving for guest seating. the I built a patio out front and had al fresco dining. when it rained my sales would drop off, so I moved all the gourmet foods out and moved tables into the building. I hired a Chef and Began serving gourmet foods in the evening. That business grew so I added an al Fresco covered patio on the back. It the summer I would put a water sprinkler on the roof (homemade air conditioning), had ceiling fans installed and had entertainment. The business just kept growing and so did Huntsville. I had to sell my property when I was divorced and started over again from scratch. I moved to another location where I mainly catered and served lunch only. I opened the Tea room at the Botanical Gardens(10 years) and another restaurant that had gelato. I had to close the gelato restaurant because my manger embezzled lots of money from me and cause me to go into financial disaster. I dug out of that hole and stayed in business until I was offered the Executive Chef and Director of Food Service Position at the US Space and Rocket Center, Home of the Space Camp. I loved meeting and creating and learning different cultures foods. I created an International menu that rotated. I learned from Chaperones form other countries the foods that they served and re created what they taught me. Covid took my position and almost Space Camp and the Rocket Center. The Center is coming back strong and is a great institution for the World. I am onw working as the Director of Food Service for Fleming Farms, a Bridge Senior Living Community. I also am still catering personally.