We're excited to see the field of competitors who have already won their golden ticket and registered to compete at the 2022 World Food Championships. And we are always proud to announce our special guests and celebrity judges participating in our judging events across the nation - we're sure the championship food certainly helps! Best of luck to our 2022 competitors!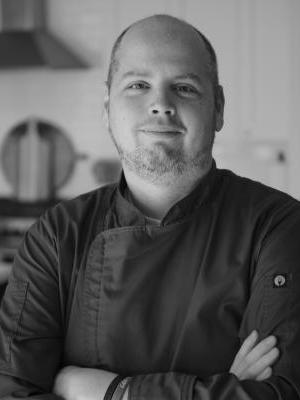 COMPETITOR
Team Statham
HEAD COOK: Matthew Statham
COMPETITION: World Chef Challenge
Matthew Statham, was raised in Locust Fork, Alabama, where he grew up exposed to southern cooking with an emphasis on using local ingredients and love of food to create time honored dishes and comfort food at its finest. From early on, Statham enjoyed helping to create food with his mom and grandmother to feed his large family and their friends. Initially beginning his education in the field of Chemical Engineering, Statham soon decided that the sedentary work was just not for him. While working at a local Ruby Tuesday to bridge the gap while trying to decide his future, his passion for food that was developed in his youth began to reignite. After several years in retail and various other jobs, Statham decided to pursue his passion and took the leap to enroll in Culinary School at Culinard in Birmingham, AL. Immediately the kitchen became a second home for him and his leap of faith proved to be the correct move. Immediately after completing school, Statham was offered a Job at the Cahaba Grand Conference Center in Inverness, Alabama, where he quickly proved himself a vital asset to the kitchen and banquet team. After two years, Statham was presented the opportunity to open a new Café for the company in Mobile, Alabama. Statham moved to Mobile and helped open the café as well as the adjoining Culinary School. Two years later, Statham received a job offer to be the executive sous chef at the Summit Club close to home in Birmingham, Alabama. While there, Statham further honed his craft, developed several menus and refined his technique by creating food from across multiple cuisines. After 2 years of working at the Summit Club, where he would eventually serve as Interim Executive Chef, Statham received an opportunity to become sous chef at Flip Burger Boutique, also located in Birmingham. Statham took this opportunity to learn multiple new techniques including several relating to the modernist cuisine movement, which tapped heavily into his pre kitchen education and helped to make him a more rounded Chef. In Early 2014, a chance encounter through a friend with Mike Wilson (SAW), owner and creator of Saw's BBQ, would lead to the opportunity to oversee and direct his group of stores. Statham helped to move the company forward with an eye on the future, all while maintaining the brands and his own southern roots. On his culinary journey, Statham has grown and excelled wherever his career has led him. He has also been featured on The Alabama Q documentary and Travel Channel's "Food Paradise", while at Saw's. Outside of creating culinary masterpieces "For the Soul", 40-year-old Statham enjoys spending his free time with wife Lora Leigh, his dog Chewie, cheering on his Crimson Tide and Cubs, and serving at his local church.