We're excited to see the field of competitors who have already won their golden ticket and registered to compete at the 2020 World Food Championships. And we are always proud to announce our special guests and celebrity judges participating in our judging events across the nation - we're sure the championship food certainly helps! Best of luck to our 2020 competitors!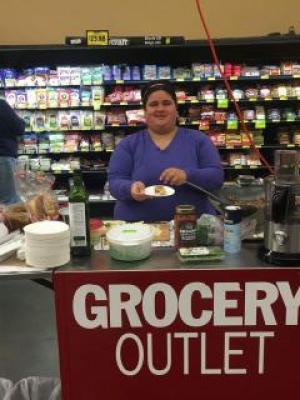 COMPETITOR
Chef Ava Marie
HEAD COOK: Ava Marie Romero
COMPETITION: World Dessert Championship
Hello my name is Chef Ava Marie a food blogger and culinary ambassador of recipes from an autistic chef. I was born with autism spectrum and was diagnosed with autism at age 3. I first got into cooking at age 13 and originally wanted to go to a culinary school but ended up in a transition program so I had to say so long to culinary school. I didn't give up and kept going as a home chef and am determined to become a master chef. I started cooking at age 13 and started posting on facebook in 2010 under "Chef Ava Marie". It quickly grew to 135 likes and then went from there to 385 likes and more. In 2011 it was graduation day from the college transition program and it was time to grow up. I wasn't ready to grow up but was ready to take time to cook awesome recipes beginning in 2012. In 2013 I launched a food blog and "recipes from an autistic chef" was born. In 2014 I met a another food blogger Rebecka Evans at one of her demos and she became my friend and mentor.. I learned so much about her work and she liked mine too, and we decided to follow each others culinary career.. Rebecka moved from California to Texas and we plan to visit each other again at my very first WFC competition in 2018. It is because of Rebecka's encouragement that I decided to become a WFC competitor. I have also competed in local cooking competitions at south san Francisco parks and recreation chili cook off for the last 5 years. Won 3 honorable mentions. In 2018 was chosen to compete in the 2nd annual abobo cook off and got 4th place in my chicken abobo. I maybe a fierce competition, So watch out WFC, because Chef Ava Marie from South San Francisco will be in town and ready to cook some awesome recipes.