We're excited to see the field of competitors who have already won their golden ticket and registered to compete at the 2023 World Food Championships. And we are always proud to announce our special guests and celebrity judges participating in our judging events across the nation - we're sure the championship food certainly helps! Best of luck to our 2023 competitors!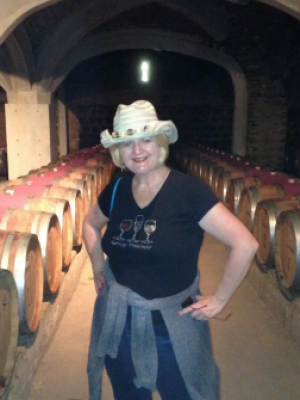 COMPETITOR
Team MK with Mama P
HEAD COOK: Mary Kay LaBrie
COMPETITION: World Recipe Championship
I am a home cook. I grew up in Western Pennsylvania in a big, loud Eastern European family that loved to eat. I can still taste my grandmother's stuffed cabbage all these years later. Unfortunately, my grandmother died when I was a kid, so I didn't get to study many of her kitchen techniques. And mom, well, she liked to cook from packages. So everything I learned I learned from watching cooking shows and reading recipes. I actually read recipes like most people read novels, although I never follow them. I always have to put my own spin on things and I love experimenting in the kitchen. By day, I am a professional development specialist – I help employees at the software company where I have worked for the past 17 years be the best that they can be. I have a small food blog, MK's Fabulous Weekend Cooking Adventures, and I'm a part time Contributor to the South Lake Tablet. I've placed in or won nine different cooking competitions, and my recipes have been featured in Taste of Home and Country Woman magazines and cookbooks. I currently live in Clermont, Florida, with my husband Dan, who is also an amateur home cook. Dan has been on the Cooking Channel in a grilling competition, and he's also won several large prizes in recipe contests. Dan and I have a Golden Retriever named Max. Since neither Dan nor Max can join me at the event as they both have prior commitments, my sous chef will be my mother-in-law, Emily Pirri. Emily worked in the front of the house in several high profile restaurants in the 1980's in Stamford, CT, and she has also done catering work and makes the best darn sausage and peppers you'd ever want to eat. A few other interesting facts; I dabble in comedy screenwriting and had options on a couple of screenplays. I'm currently marketing a holiday dramatic comedy which I co-wrote with my husband. My husband and I are members of Real Life Church in Clermont - I think cheese should be in food group all its own (I love cheese). My culinary POV is New American. Oh, and I like to wear really cool hats. I am at the WFC on a Golden Ticket from Minnesota Wild Rice. Can't wait to get into Kitchen Stadium! Cheers, God bless, and good luck to all of the competitors.