We're excited to see the field of competitors who have already won their golden ticket and registered to compete at the 2022 World Food Championships. And we are always proud to announce our special guests and celebrity judges participating in our judging events across the nation - we're sure the championship food certainly helps! Best of luck to our 2022 competitors!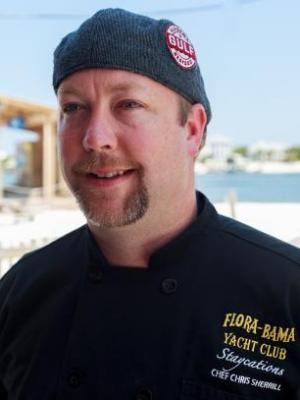 COMPETITOR
NUISANCE group
HEAD COOK: Chris Sherrill
COMPETITION: World Seafood Championship
I was born and raised into a world of great cooks. My grandfather was an amazing wild game cook. My other grandfather has amazing South Mississippi and Cajun roots. All of my Grandmothers cooked. My hard working parents made quick and fast meals that were awesome. I spent a tremendous amount of time at my best friend's house where his mother was an incredible Southern cook. It was there I practiced my recipes that then laid a path to my culinary career. I knew my Junior year of High School that I wanted to be a chef. I also wanted to play college football. God had a plan for me and on a cool Friday night, I sustained a football injury that ended my first dream. I entered the 1995 National High School Recipe contest with a wild game recipe. I hunted my own quail so that I would have a supply of those delicious little birds that eventually earned me a scholarship to Johnson & Wales University. Culinary School was a blast. I walked a fine line of typical freshmen antics. I learned a tremendous amount about myself and knew that I would devote my life to "The Biz" and be damn good at it. Being a chef has been a whirlwind of emotions. Many highs and lows exist in the culinary world. I started my path to being a chef before "being a chef was cool". I have been a part of some amazing things and I have done some awesome events that many people only dream of. As I enter my 23rd year of being in the restaurant business, I see that I am entering the prime of my life. Dues are paid and it is time to show off what I have learned as well as give back to the communities that I affect as a chef. I am very excited to be competing in the 2015 World Food Championship. I know I and my team will do our absolute best. Showing off what Alabama has to offer is as important as winning this competition!