We're excited to see the field of competitors who have already won their golden ticket and registered to compete at the 2022 World Food Championships. And we are always proud to announce our special guests and celebrity judges participating in our judging events across the nation - we're sure the championship food certainly helps! Best of luck to our 2022 competitors!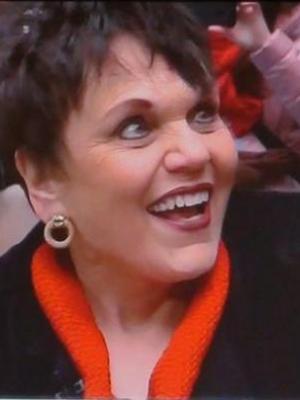 COMPETITOR
Nancy Judd
COMPETITION: World Dessert Championship
QUALIFYING EVENT: Just a Pinch - Dessert
Nancy Judd is a fun, upbeat gal and a wife, mother of 8 and grandmother of 35. She has done many exciting things with food throughout her life and she is passionate about creating and cooking delicious dishes. A former High School Foods teacher, she also had her own cooking school for kids for five years in Austin, Texas and catered weddings, receptions and parties for over 38+ years while living in Minnesota and Texas. She had her own cooking TV show 'Fun With Foods' in Minnesota that aired in a 5 state region when cable TV first came out....she says she knows that really 'dates' her but 'what the hey I'm older than dirt anyway.' She was recently on NBC's Today Show (Feb. 2013) showing her contest winning 'Chicken Wings' Recipe. And she appeared on the national Phil Donahue Show in the early 90's for doing frugal drop dead gorgeous weddings & food. After moving to Utah in 1999 she worked for a local grocery chain for four years putting together & teaching cooking classes. While there she created her award winning 'fairy parties' for children and became 'Lady Nann, The Grandmother Fairy.' This past year the cooking contest bug 'bit' her and she has already won numerous state and national contests for her recipes. As you can see Nancy has fueled the fire of her love of cooking all throughout her life with many extraordinary & wonderful culinary experiences and she continues to do so not only in food competitions but also by cooking with and teaching her incredible grandchildren.