We're excited to see the field of competitors who have already won their golden ticket and registered to compete at the 2022 World Food Championships. And we are always proud to announce our special guests and celebrity judges participating in our judging events across the nation - we're sure the championship food certainly helps! Best of luck to our 2022 competitors!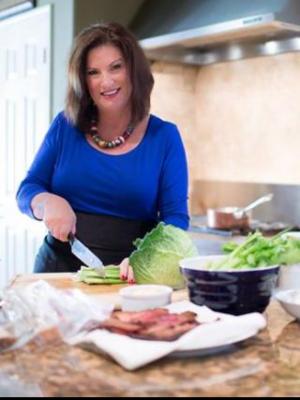 COMPETITOR
Tamie Joeckel
COMPETITION: Bacon World Championship
QUALIFYING EVENT: 2013 WildCard Draw
Winning 2011 Smucker's contest changed my life in many ways. First, it allowed me to host a family reunion and 95th birthday for my grandmother. Secondly, it opened my world to cooking contests and its wonderful community of people! I am so honored to have won the Wildcard slot for the Bacon World Championships! Bacon has been part of my life for as long as I can remember. It's one of my favorite foods and I'm passionate about it. I grew up spending summers on my grandparents ranch and some of my fondest memories are of spending breakfast everyday with my Mamaw & Papaw. He ate 6 slices of bacon and 2 eggs every morning. My Mamaw prepared it every day for the 65 years they were married! Mom carried on our love of bacon and passed it on to her 4 daughters. She added it to just about everything she taught me to cook. In fact, one of our favorite comfort meals today is a skillet dish of bacon, bell pepper, stewed tomatoes, onion and okra! (LOL - my family kept insisting I submit that as my competition dish!) You know - we weren't a wealthy family but we always ate well - and sometimes bacon was the only meat we had with a meal. Food is like a bear hug to me. Certain smells bring back such warm memories - and bacon is one of them. In just one dish I can bring back the awesome, simpler times! Cooking is the way I exercise my creativity and it's certainly an example of my life philosophy that sometimes the mistakes are the most delicious! Just think of the life changing inventions that would never have happened without someone willing to make a mistake! Penicillin, chocolate chip cookies, potato chips, the pacemaker, microwave ovens, corn flakes. Carpe Diem, friends! So, back to WFC. Cooking contests introduced me to some of the warmest, kindest most creative people I've ever met - even though I know most of you only through Facebook! Many of you I will meet in person for the first time in Las Vegas! So come on by and let me give you a great, big, bear hug! I am so happy you are all part of my family and I can't wait to create another lifelong memory!