We're excited to see the field of competitors who have already won their golden ticket and registered to compete at the 2022 World Food Championships. And we are always proud to announce our special guests and celebrity judges participating in our judging events across the nation - we're sure the championship food certainly helps! Best of luck to our 2022 competitors!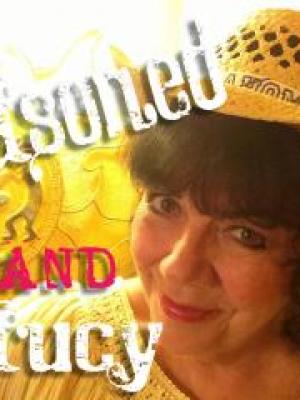 COMPETITOR
Sandi Sheppard
COMPETITION: World Burger Championship
QUALIFYING EVENT: Bull Burger Battle - OKC
I may not hold a culinary degree that gives me Chef or Professional cooking credentials, but what I do have are FAMILY APPROVED credentials after 50-some years of cooking experience and enthusiastically self-training myself along the way to learn techniques and flavor combining courses of any meal. The Horse Racing Industry brought me to Oklahoma in '78, and like a winning race horse at the track who may not be a favorite because of "lack of credentials", that horse just might have what they call "HEART" and doesn't know he/she shouldn't win. Well, that's me in my approach to cooking competitions… I'm Seasoned and Saucy and ready to compete! I began entering competitions a few years ago hoping to win money to remodel my 20+ year-old kitchen. Right off-the-bat I was chosen as a finalist in a National Cook Off, and though I didn't win, the experience was amazing and I was forever hooked on the race to win! I have a pretty good track record to date, a few nice wins, several cook-offs under my belt, runner-up prizes and $$$ and my food being chosen as a contest finalist now about 8 times, half of those last year alone! This year my video entry for the Cookie Challenge on "Anderson Live" in February got me on the show. They loved my "gypsy" cooking video! In June I won a shiny new red Kitchen Aid Artisan stand mixer for winning the Pasta Prima "How Do You Chicken Mozz?" recipe contest, and was chosen as a semi-finalist in this year's Pillsbury Bake Off Million Dollar contest, and was named Grand Prize winner in the California Avocado "All American Recipe Contest for my grilled entry August 5th! Phew! I'm wearing myself out just thinking about all of this, and I haven't even mentioned my BIG win in the OKC Bull Burger Battle June 29th, which put me on the Bull Burger Team for the 2013 World Food Championships!!! I'm bringing my equally awesome contest-winning home cook & sidekick Tresa Hargrove with me since she volunteered to help me cook. Now, Tresa, who is a 2-time kidney transplant recipient, is so full of life and can be a handful if let-loose in a place like Vegas, so I'm going to have to keep her corralled in that 10' x 10' cook off tent during competition hours, but watch out after hours! We just may be cookin' up more than burgers at this competition! I've actually come up with some ideas of how to get many of our mutual WFC competition cooking friends together one evening and stir-up some friendly competition fun of another kind on Fremont St.! I've rallied these gals together a couple of times before for cooking videos I wrote and produced for generating meals for the Kraft Philadelphia Cream Cheese Feeding America challenge on RealWomenofPhiladelphia.com. I organized home cooks all across America to participate and the resulting video generated MEGA $$$ for meals. SERIOUSLY… this is a winning trip for me just meeting ALL of my cooking competition friends I've come to know online over the past few years. We've all done loads of cooking videos for contests, so recognizing each other will NOT be a problem! Any monetary perks from cooking this year at the WFC will be the icing on the cake for me!!! So, like a race horse, whether Quarter Horse or Thoroughbred, I enter the gates with adrenalin high and chomping-at-the-bit waiting for those gates to open. Then, BAM!!! The bell sounds and the gates open and I'm off and running!!! Like a horse with blinders, I'm calculating my strides in a focused and organized way, prepping and preparing my latest out-of-the box recipe creation. I even cook while sleeping and may have written my recipe from a dream! I see the goal, I focus, I embrace the challenge and do my best to show my culinary competitors' that yes, I like and respect them, but I'm there to cross the finish line first! So, this filly is making a run as competitor with my winning OKC Bull Burger Battle "BIG BITE BEST-OF-THE-BULL BURGER", as well as a couple of other tasty treats I'm hoping will award me with 'Trifecta Fame' at the WORLD FOOD CHAMPIONSHIPS as a TEAM BULL competitor! I know I may not win EVERY time, but odds are, I'm probably a pretty good bet!