We're excited to see the field of competitors who have already won their golden ticket and registered to compete at the 2022 World Food Championships. And we are always proud to announce our special guests and celebrity judges participating in our judging events across the nation - we're sure the championship food certainly helps! Best of luck to our 2022 competitors!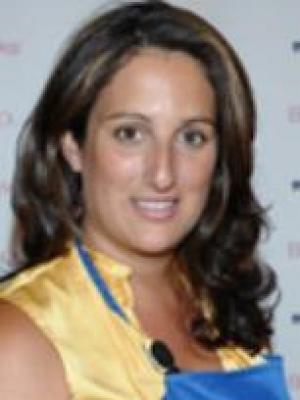 COMPETITOR
Naylet La Rochelle
COMPETITION: World Dessert Championship
QUALIFYING EVENT: FoodChamp Challenge - Dessert Challenge
I have been participating in cooking competitions for several years. As a result of my cooking endeavors, I have been blessed with so many memorable experiences! I have met great people, visited many cities, and competed in fun cooking competitions. My interest in cooking has been a part of who I am since I was a young girl. I recall creating a make-believe kitchen in my backyard and pretending to make grand meals with the ingredients that my grandmother would give me. When the meal was done, I would bring it to my grandmother who would always smile and lovingly say it was the best food she had ever tasted! Just several years ago, I came across the world of competitive cooking by chance. I was watching a pie competition on a cooking network. I remember telling my husband that I was so excited about the pie competition and vowed to be a participant the following year. A year later, I entered one pie in the American Pie Council's National Pie Championships. That first year I didn't win, but I realized that I had found a hobby in which I could marry my passion for cooking and baking with my competitive nature. I have attended the American Pie Council's National Pie Championships ever since and have proudly placed every year thereafter. In 2011, Crisco opened the Innovative category as another category in the National Pie Championships, encouraging pie makers to meld traditional pie baking techniques with creativity. I won the Grand Prize in that category with "My Big Fat Italian Strawberry-Basil Wedding Pie." I have been so thrilled at all that I have accomplished as an amateur pie baker. I have learned that I love pie making and hold it dear and near to my heart! So, of course, when entering the World Food Championship's dessert challenge, I couldn't have done so with anything else but a pie! My experiences in competitive cooking have also led me to participate in cook-offs across the nation. In 2009, I won the Grand Prize in Sutter Home Wines' Build a Better Burger Alternative category, with a Cuban-inspired chicken chorizo burger. I won the Bath and Body Works My Candle Recipe contest and had the honor of having the scent of my "Maple Sticky Toffee Pudding" dessert created into a candle. I have been a finalist in many cook-offs such as, Manischewitz, Del Monte's Crown the Cook, Beringer's Great Steak Challenge, Aetna, and New England Soup Challenge. I have had the pleasure of cooking with Pioneer Woman, Ree Drummond, in her Oklahoma ranch and doing a recipe video for Bush's Grillin Beans. In 2012, I was a first-time finalist in the 45th Pillsbury Bake-Off. In addition to competing in great competitions, I have won many contests and received many great prizes! I realize I am blessed with a supportive family who encourages me to reach for my dreams and a passion for cooking that has paved the way for many wonderful opportunities! I realize that it takes hard work and dedication to cook among the best of the best in the world of cooking. I am ready for this dessert challenge!